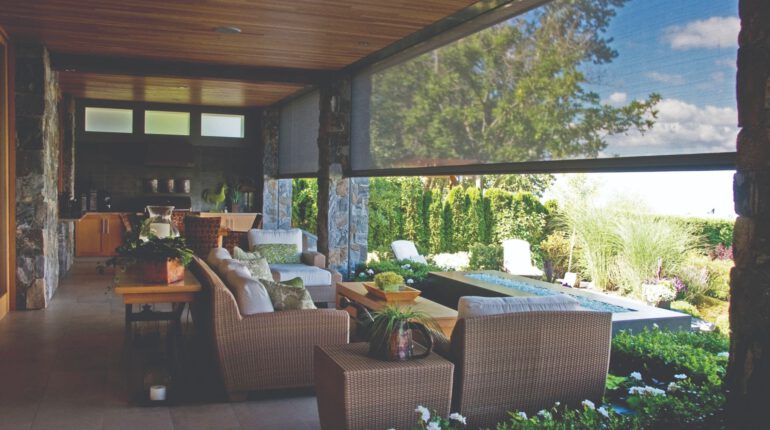 An outdoor space like a patio is the perfect place to spend your summer relaxing and spending time with your family. But what if you could use your space year-round, not just when the weather is perfect?
In recent years, more and more homeowners are investing in renovations that create a cohesive transition between their indoor and outdoor spaces. This trend for functional living space upgrades outside can help to seamlessly blend your home and yard.
There are ways to keep your outdoor spaces functional beyond the cool breezes of spring and the bright sunshine of summer. Follow our three recommendations below to get the most out of your patio and yard during any season:
Add functional, weatherproof furniture
The key to a functional outdoor space is weatherproof furniture. 
It can be a hassle to have to pull out extra chairs or tables from your living room and bring it to your patio, but that may be what you're used to if you don't have furniture durable enough for different weather conditions. Try furniture that is made from polyresin wicker or other weather-resistant materials to ensure that your patio sets won't be damaged. You can also invest in furniture covers that will protect any cushions or pillows that are out if it rains or snows in your area.
By adding dining sets or comfortable seating arrangements to your patio or yard, you'll be more likely to spend time outside with family and friends. You'll also have what you need to host fun events like weekend lunches — think of all the barbecues and potlucks.
Customize your space with additional lighting
As fall and winter approach, the days will inevitably grow shorter and the evenings longer. Yet, you shouldn't have to close up your outdoor spaces for half the year because of it. Instead, take your outdoor space to the next level and set up some lights that will brighten the space, literally and figuratively.
String lights are a great option to consider, as they can help build a romantic or soft glow around your patio. Alternatively, if you live in a colder climate, you can install a fire pit, which will provide light, a welcoming environment and, most importantly, warmth for your guests. You can also choose lighting options that have the added use of built-in pest control. The possibilities are endless!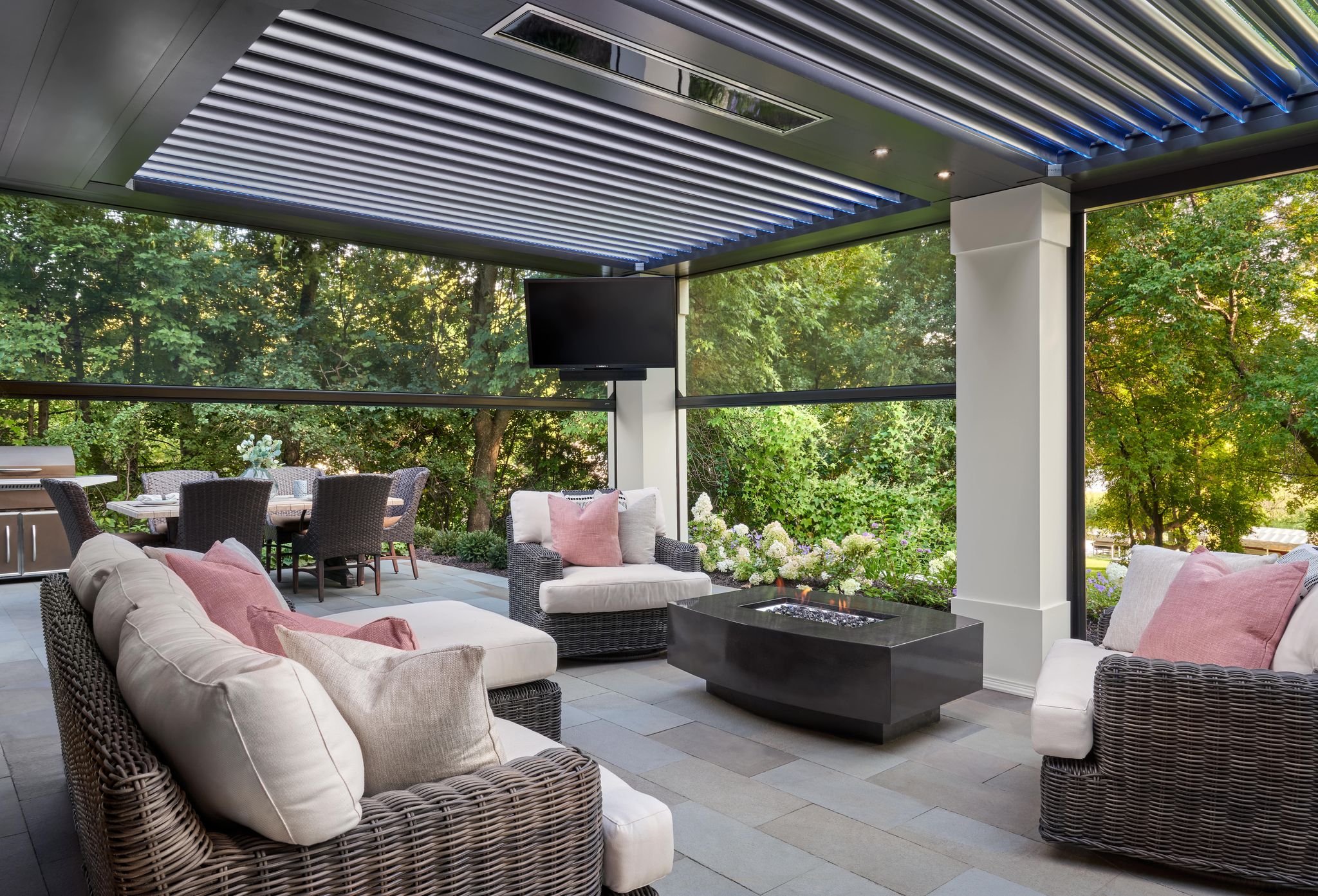 ​​​Make the upgrade to motorized retractable screens
If you had the opportunity to use your outdoor living space year-round, wouldn't you take it? With Phantom Screens' motorized retractable screens, homeowners can customize their patios and outdoor spaces to fit their living needs despite the season.
Motorized retractable screens specifically allow you the flexibility to use or hide the screens with a touch of a button, unlike traditional screens. Our screens are also custom-made and professionally installed to ensure that your patios have year-round coverage without affecting your exterior's design. You can choose the specific mesh or vinyl material you want to provide you with climate control, protection from insects or even a bit of privacy from neighbors. These screens can also protect your furniture and lights year-round, as they include automated controls that have sun and wind sensors.
You don't have to sacrifice your outdoor living space once summer is over. Instead, explore the benefits of motorized retractable screens, so that you can make new memories outside whenever you want. Contact our team at Phantom Screens today to learn more.