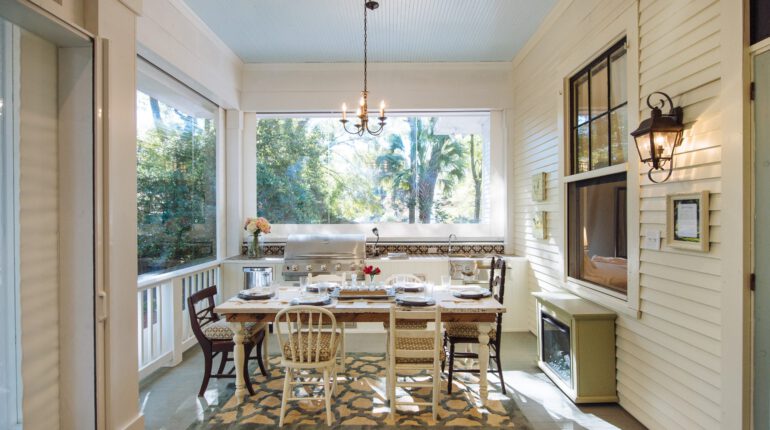 Want to add personality to your home's design, but worry about durability? While most homes are built to withstand the tests of time and inclement weather, that doesn't always hold true for the exterior parts of your home that you may want to design.
This can include areas of your front or backyards, patios or even shutters and doors. In those cases, it's essential that homeowners research what materials or preventative measures can be taken to protect their home's designs in any scenario.
Dig deeper into your home design possibilities with our recommended upgrades:
Choose weatherproof furniture
Modern outdoor furniture has vastly improved since the days when homeowners always needed to bring their chairs and tables indoors post-summer. Now you can prioritize your personal style and home decor while still reaping the benefits of durable furniture.
When shopping for your outdoor furniture pieces, keep in mind what materials best suit your home needs. For example, if you live in an area with lots of rain and humidity, choose water-resistant materials whenever possible. Meanwhile, if you live in an open area with strong winds, invest in heavier furniture pieces that won't be easily blown over or moved.
If you want a more natural look and prefer wooden tables or chairs, always go for hardwoods, such as teak, shorea or eucalyptus. These woods are sturdier and can handle the seasons better than softwoods. Alternatively, stainless steel, synthetic resin (also known as all-weather wicker) and tempered glass are also great materials to consider for your unique home design pieces.
Opt for statement pieces that are also functional
A great strategy to keep in mind while designing your outdoor space is to choose pieces that are both aesthetic and practical. This way you'll be able to decorate your yard or patio while also adding useful features to your home.
Outdoor firepits — portable or permanent — are standout additions to any home. They look great and enable you to use your space through any season. Firepits can be a staple for backyard s'mores in the summer and late-night chats on the deck in winter, so you don't have to worry about them only being used once a year. They also provide additional light after sunset, which can encourage family and friends to stay longer, enjoying the fresh air and night sky.
If you've been looking for a way to really indulge in your outdoor space, you may want to consider installing a hot tub or spa. You can use it to relax after a particularly long day or invite friends over to hang out, no matter the season!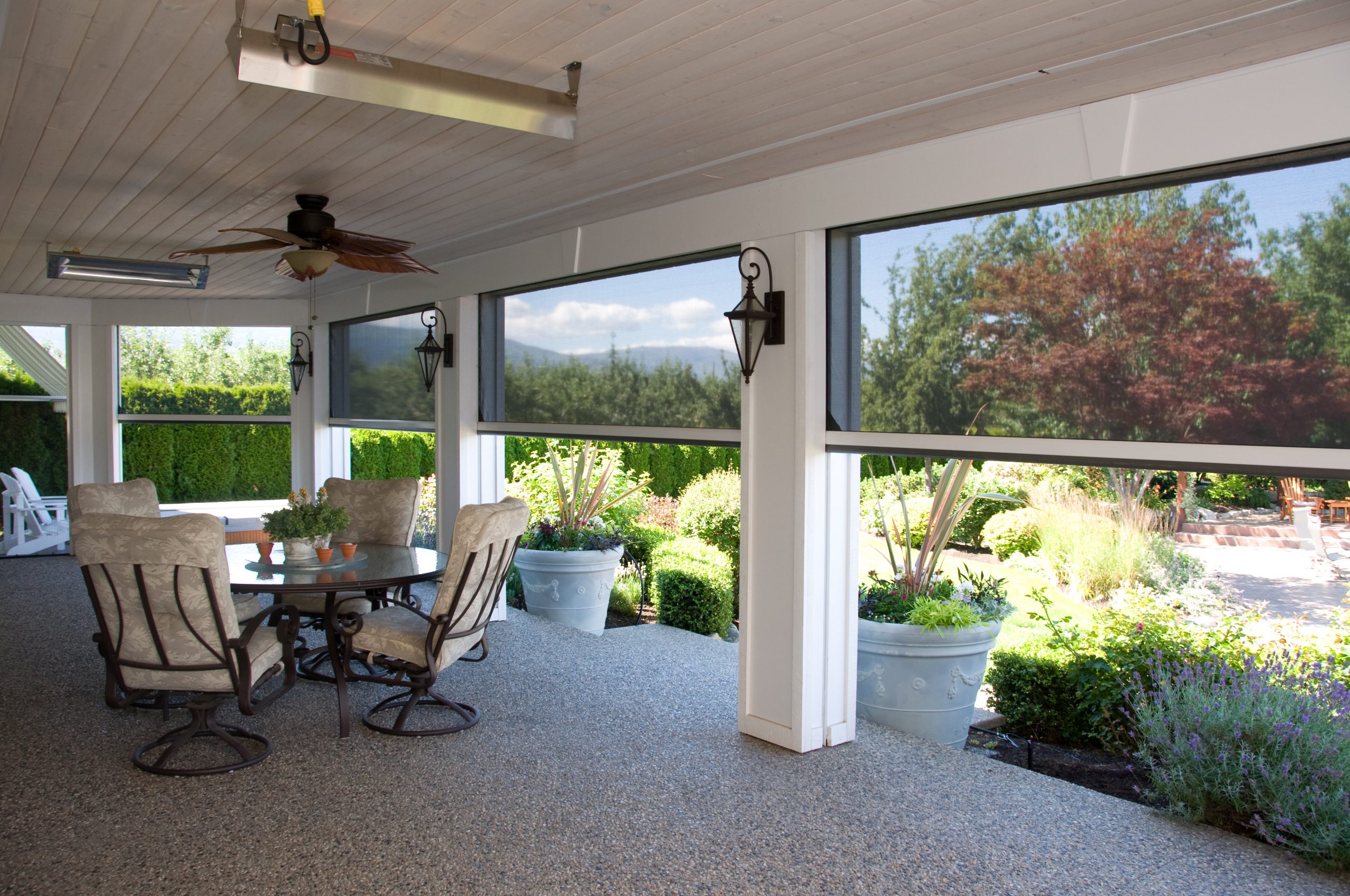 Explore our Phantom Screens solutions
If you really want to take your outdoor space to the next level, Phantom Screens offers a range of customizable screen solutions that can help protect your home designs year-round.
Whether you prefer manual or motorized screens, we can guide you through the process so that your home has climate control, pest prevention and/or privacy options from nosey neighbors whenever you want. Also, since all of our screens are retractable, they can be hidden away when not in use so they don't affect your home's exterior design.
Our motorized wall screens can be built to fit openings up to 40' wide and you can choose whether to have them recessed or surface mounted. You also have full control over the design as you can choose from one of our standard colors or even have the screens custom matched to the exteriors of your home. We also offer custom wood grain finishes. 
There are endless solutions when you work with Phantom Screens. No matter what you want to add a screen to, we can do it. We offer retractable screens not only for large spaces but also for doors and windows.
Phantom Screens helps you add another layer of protection to your home's outdoor pieces, without affecting your exterior design. We also provide automated controls that include sun and wind sensors, so you can open or close your screens to fit the weather.
Each year brings new challenges, but your home design shouldn't be one of them. Contact our Phantom Screens team today and discover how our retractable screens can be custom-fit to meet your home design needs.