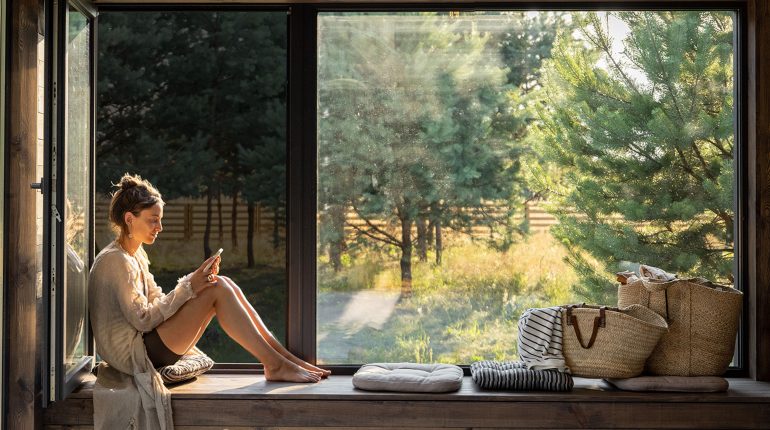 As summer comes to a close and the cooler months approach, it can feel like your outdoor options are limited and you're more likely to hunker down indoors — but it doesn't have to be that way!
Just because the seasons are changing doesn't mean that you're stuck indoors until spring. Nature is an essential part of relieving stress and keeping yourself grounded, so why shouldn't you take steps to stay connected with nature year-round?
By incorporating time with nature into your daily routine, you can help maintain your relationship with the outdoors, even if you are spending more time inside. Below are three ways to connect your home with nature no matter the time of year:
Add houseplants to your home
Yards and gardens aren't the only spaces where you can incorporate nature into your home. In fact, many plants can thrive inside, whether in a brightly or dimly lit room. Bring the outdoors in this fall to help brighten and liven up your living spaces.
Besides adding fresh decor to your home, plants are also functional additions as they decrease airborne pollution in your home. If you have kids, creating an indoor plant area — like an herb garden for the kitchen — can also be a fun activity to keep them busy during rainy or snowy days.
If your home gets lots of natural sunlight, consider a snake plant, which is also highly resilient and perfect for new plant owners. Meanwhile, for dimly lit areas of your home, ferns or peace lilies grow well in low light. No matter what kind of plants you choose to add, just remember to follow their care instructions and make sure they're safe for any pets you may have.
Keep an eye out for nature decor
Sometimes a space can feel closer to the outdoors just by having pieces that are either made from or depicts natural elements. These pieces can be essential items like furniture or decorative art to fill your walls and the corners of your home.
A fun way to do this is to choose furniture that utilizes natural materials like wood or stone to create a warm, rustic atmosphere. You can also opt for natural-looking materials with finishes that can connect these new pieces to your current home design and aesthetic.
Another easy way to keep nature in your home is to purchase or add in decor with flowers, plants, landscapes or other outdoor images. Besides adding color, art helps you customize your home and create a more welcoming environment. If you have trips that you've loved in the past, try framing pictures of those moments. For the future, you can even plan ahead and collect flowers or plants to press and display from your adventures.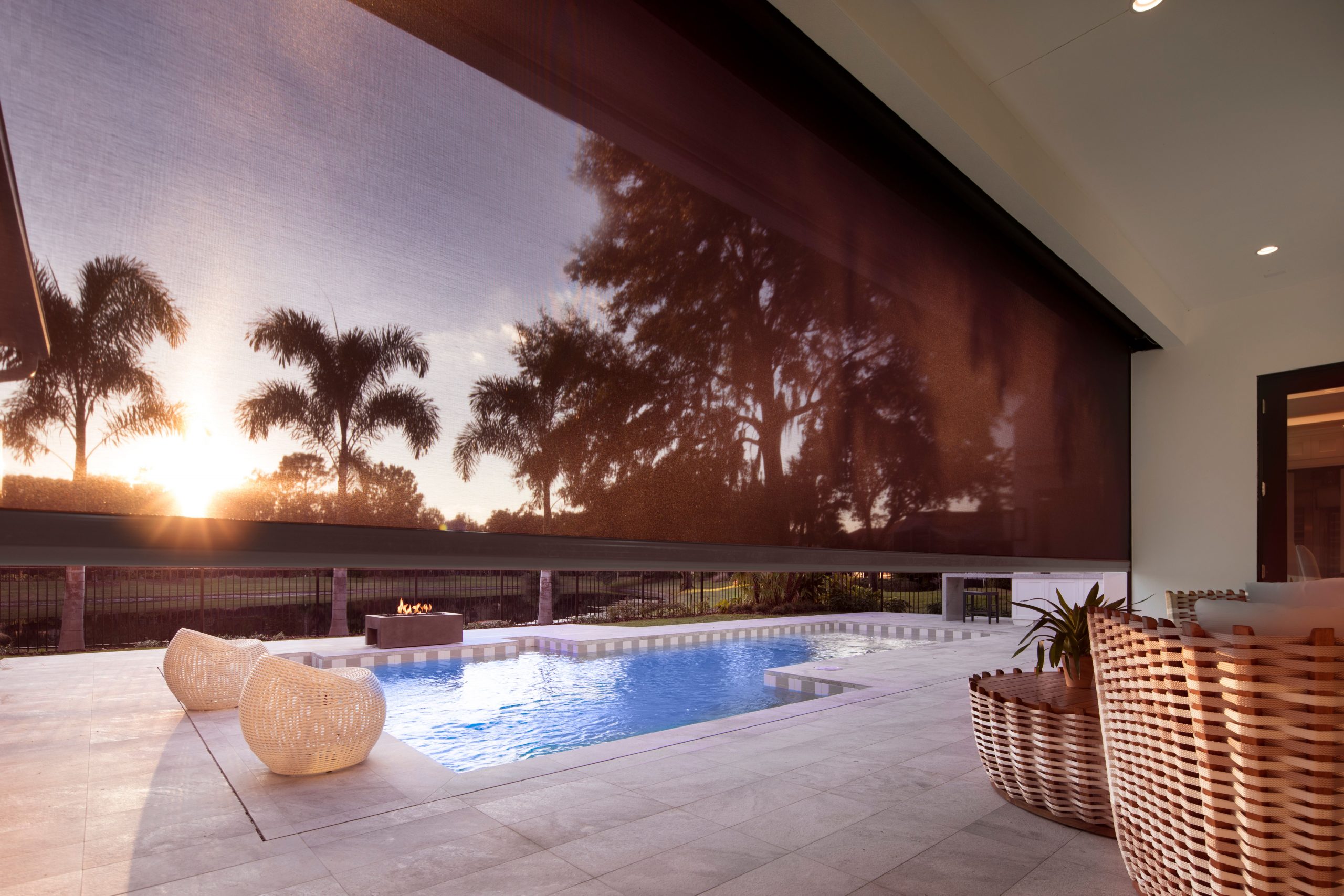 Connect your indoor and outdoor spaces with Phantom Screens
It can be easy to hole up in your home when the weather changes in ways that make the outdoors disagreeable, whether because it's too hot, too windy, mosquito season or you have nosey neighbors. So how do you bring nature into your home when you can't spend that time completely outside?
One of the best ways to connect your home with nature is to literally open your space to the outdoors with Phantom Screens for doors, windows, and oversized openings. Unlike traditional fixed screens, Phantom's retractable screens are only visible when they're in use – when you don't need them, they retract totally out of sight!
Depending on your home's unique needs, our screens can be customized by size, color and mesh type. For example, if you have a large patio, we can help build and install (up to 40' wide) a motorized screen that will allow you to control your environment and enable you to share more time with friends and family outdoors.
Changing seasons doesn't mean you have to reduce your time with the environment. Connect with our Phantom Screens team today and explore how we can help bring you closer to nature.