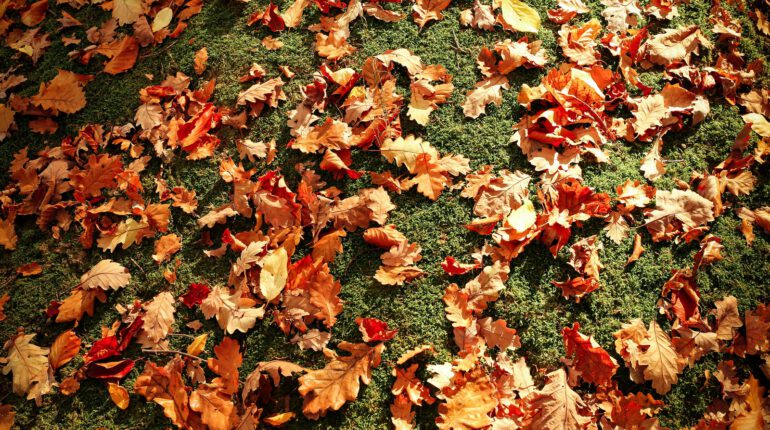 Fall cleaning checklist
With the holidays approaching quickly, now is the perfect opportunity to get through some deep cleaning. You can make fall your designated time to tackle chores you often don't think about, especially before guests start to arrive for the holidays. The hardest part is remembering which things should be cleaned. Here's a checklist to help you get through your big fall clean-up.
Windows
Before the bitter cold of winter hits, get cleaning your windows off your checklist. While doing so, spend some time cleaning your retractable window screens to remove lingering dust particles. You can start by sweeping out the tracks they run on, then vacuum the mesh using a soft brush attachment. In addition, use a soft sponge or cloth with detergent to wipe down the tracks and slide bar. This will help to get rid of any remaining grease or debris. Finally, use Phantom Screens branded silicone spray to coat the tracks and ensure your screens glide smoothly.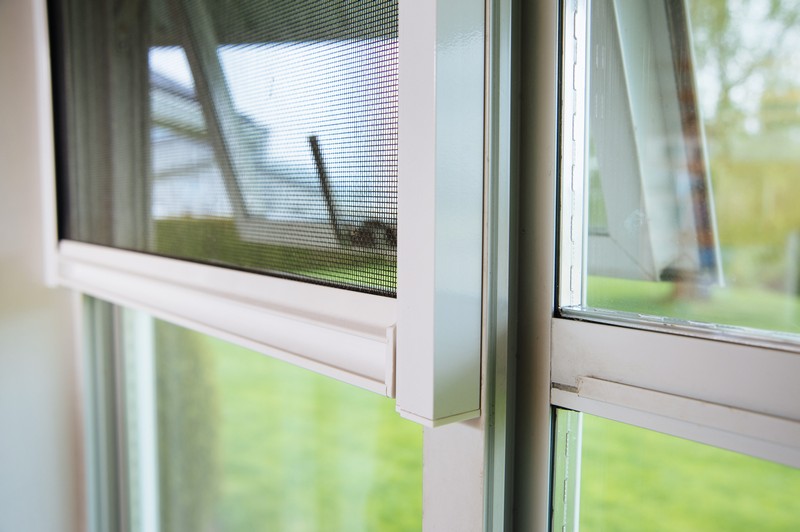 Surprisingly, drapes should rarely be washed. Avoid washing them by using a hose attachment on a vacuum. For spot removing stains, use a soft sponge and cleaning agent. As has been noted- clean windows, retractable screens and window treatments will add new life to your home in preparation for a cold winter.
Cushions and mattresses
Without you even knowing, crumbs and dust can collect beneath your sofa cushions. To ensure a deep clean, remove the cushions from your couches, sofas and love seats and vacuum underneath. Also, you should vacuum the cushions themselves. When you return them to their original spot, however, flip the cushions over so that they receive more even wear. Another thing you should do is flip the mattress on your bed. Turn it upside down and spin it 180 degrees. This will prevent the formation of an indent left by your body.
Kitchen
Start strong by pulling the refrigerator out from the wall so you can vacuum behind it. You can then gently vacuum away dust that has settled on the coils. As for your oven, it most likely has a self-cleaning feature to get rid of any baked-on food particles that have clung-on inside. Now is certainly the time to run it! You can further perform a thorough cleaning of the burners on your stove. By removing each piece and scrubbing it with a quality oven cleaner, your oven will be good as new!
To dust overhead lights and the tops of your cabinets, use a step ladder to reach higher up. Also, scrub the hood on your exhaust fan and clean the inside of it if necessary. While you're there, take a look inside your cabinets. Be sure your belongings are organized. You may even find something you forgot you had!
Floor protectors
Most of your furniture will have small pads on the feet. These are in place to prevent the furniture from scrapping your floors. Be sure all your chairs, especially those sitting on hardwood flooring, have these pads. If they're looking worn, you can purchase replacements to ensure your chairs aren't causing damages.
Woodwork
The wood floor in your kitchen, the banister up your stairs and even trim counts as woodwork. Keep these details looking good by dusting them down and then polishing them up. The type of wood you have in your home will determine the kind of polish you should use. For example, wood finished with naturally drying oils should be polished with lemon oil. As for woodwork finished in wax, lacquer or varnish, simply use commercial cleaners
Storage
Finally, declutter your various storage spaces by going through each area. Pull out objects you haven't used in a while and consider donating them. If you haven't used in the past year, you probably won't ever need it. When returning objects to storage spaces, consider purchasing organizers or baskets to keep your items neatly in order.