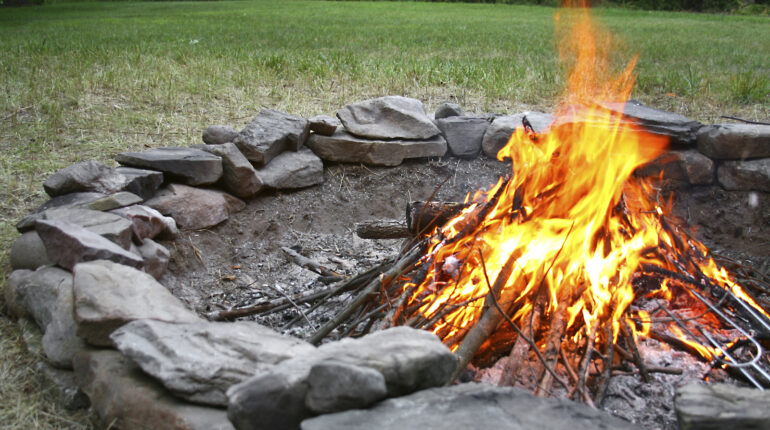 Transitioning outdoor space to fall
Now is the time of the year when the crisp fall air begins to make its way across the country. With a few minor tweaks, transition your outdoor living spaces from summer to fall. You can follow these simple steps to create a warm, welcoming fall patio:
Accessories
Is your outdoor space filled with bright hues of turquoise, peach and yellow? It's time to swap the tropical vibes for warm cozy colors! Consider burnt orange, golden yellow and rich red. These colors embrace the tones of fall, and they will make your outdoor patio the perfect oasis for the season. Switch out your rugs, pillows, seat cushions and decor to accompany the transition into fall. To further accent your beautiful space, add large candles in glass vases.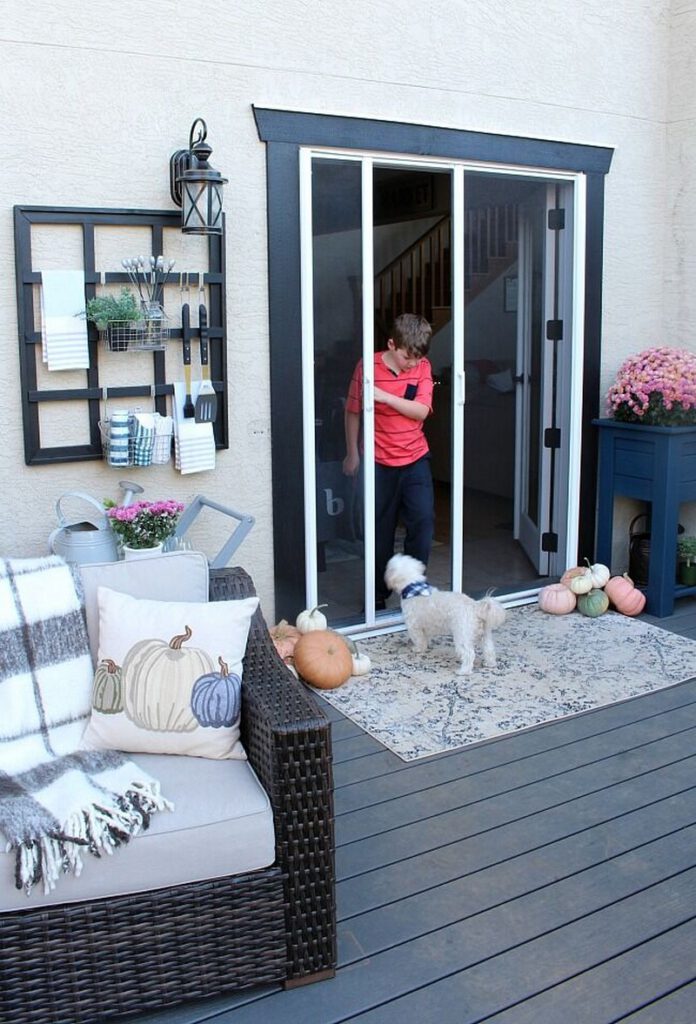 Bring in warmth
Fire features are the perfect fall addition to an outdoor living space. While you can easily purchase space heaters to keep your patio toasty, actual fire features add a whole new element. Try these ideas:
Built-in fireplace: Why not have a permanent fireplace? It's a safe and striking addition to an outdoor space! However, make sure that you place it accordingly so there is plenty of open room for seating. If you have a dining table outside, plan to enjoy a meal without getting cold. Consider this as well if you are constructing a built-in fire pit.
Chiminea: These small, effective fire pits are a great option for people who'd like move their fire feature around the patio. Although they don't give as much warmth as larger fire features, chimineas are perfect for intimate settings.
Gas fire pit: While the smell of burning wood adds character, it can also be a pain to constantly add more wood. Instead, you can opt for a gas fire pit, which can add a modern appeal to your outdoor living space. You can purchase a gas fire pit in virtually any shape or size. That way, you can plan the entire area exactly how you want it!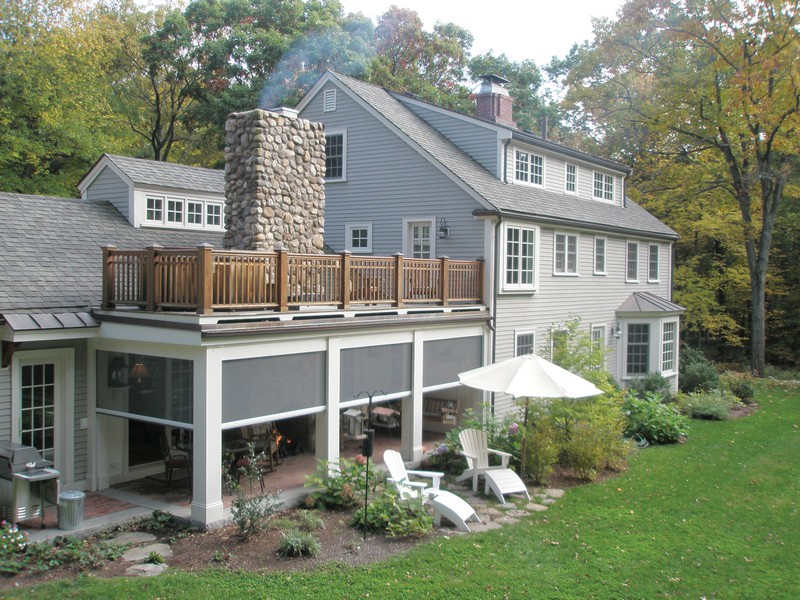 Seasonal arrangements
If you have a green thumb, now is the ideal time to plant fall flowers outdoors. Add small planters around the space with yellow, orange and red arrangements. You can then utilize green shrubbery for a natural and calming aesthetic. Additionally, consider filling vases and containers with branches that don't need sunlight or warmth to add an earthy feel. Once the season begins to really settle into fall, don't forget about gourds and pumpkins as decor in your space. These are simple yet elegant and will add a cozy feel to your outdoor area with very little effort.
A basket of comfort
If you spend most of television time on your patio, you may want to consider something to store thick blankets. You won't want to keep these items outside with bugs and dust, but a lockable chest will keep them protected. You may even want to toss a couple cozy sweaters in there for those cold nights next to the bonfire!