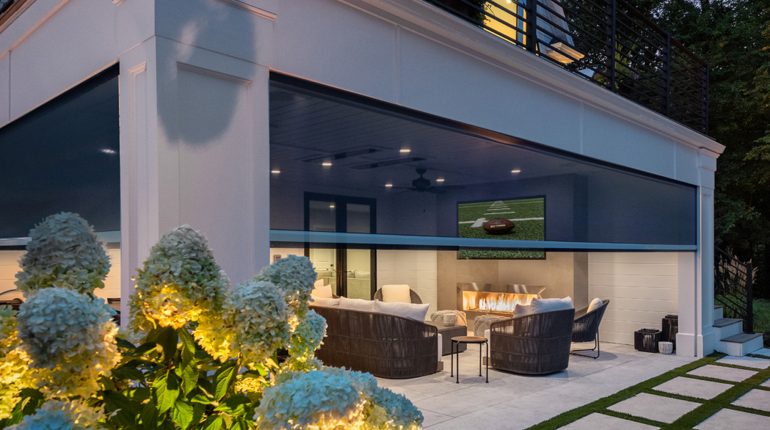 If you, your family and friends are big on sports, then you know how important game day is. No matter which sport is your favorite (that is, if you have one), you need a space where you can escape to watch the big game. However, that doesn't necessarily have to be your living room – especially when it's beautiful outside. How about your deck? It's a unique space where you can invite guests over to cheer on your favorite team under the warm sun. Here are a few tips for making your patio game day friendly.
Install an outdoor TV
Turn your deck into the ultimate entertainment center with an all-weather outdoor TV. They are designed to withstand extreme temperatures along with any other outdoor complications. Therefore, you can watch your favorite sporting events on a television while enjoying the great outdoors at the same time. You could even get an anti-glare TV protector for those especially sunny days.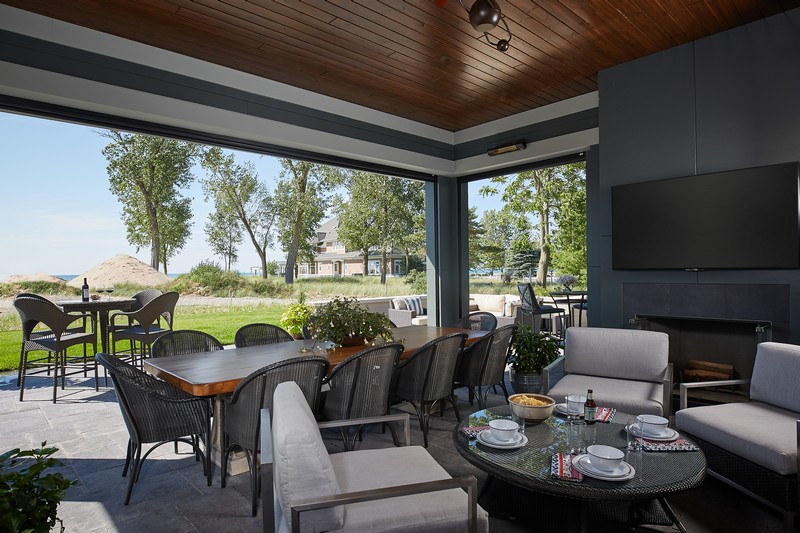 Outdoor cabinet
Store your TV in an outdoor cabinet so that it can be extra protected when it's not in use. The cabinet also serves as a central design piece on your patio. It's even a great way to store TV items like the remotes and speakers. Just be sure to close the cabinet doors when the TV is off to have it out of view.
Protect with plants
To further protect your television when it's not in use, place two large plants on either side of the TV. This not only offers protection but helps to naturally decorate the space!
Have a fire pit nearby
Be sure to put your television close to the fire pit, surrounded by comfortable seating. This creates a cozy environment where people can kick back and stay warm should the game progress until long after the sun has gone down. Kids can make s'mores while the adults stay tuned to the game.
Use small speakers
Games can often get rowdy – especially when it's overtime and a championship is on the line! This is why it's a good idea to install small speakers. The speakers can be placed strategically throughout the space as if to distribute the sound evenly in the seating areas. Even further, this will prevent your neighbors from being disturbed, too!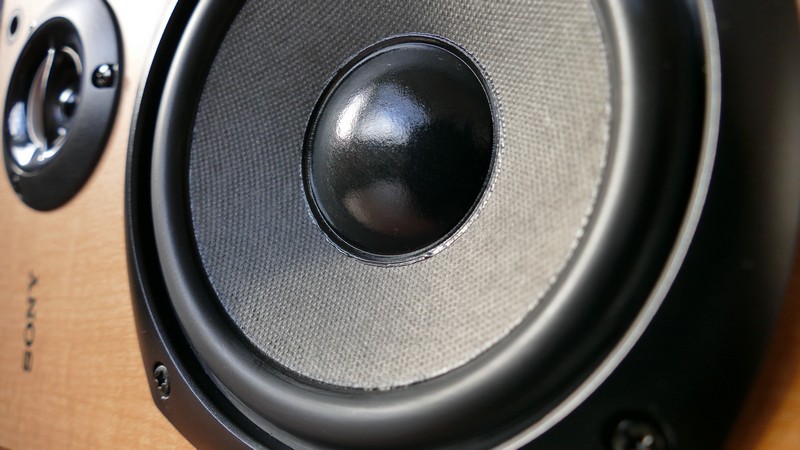 Watch the game privately
Host your own private viewing party of your favorite sporting event with retractable screens. Phantom's privacy mesh is available in a variety of colors; the thicker weaves offer added privacy while still promoting natural ventilation to keep that outdoor feel. With retractable screens, you can also enjoy the game out of the hot sun and away from any pesky bugs!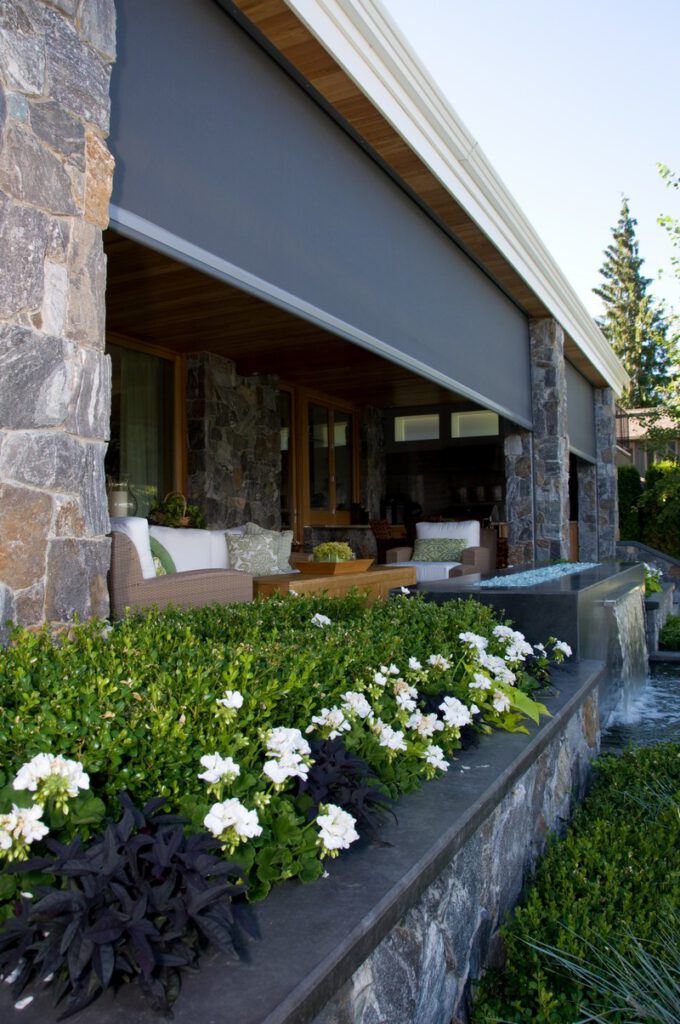 Install outdoor heaters
When football season rolls around the weather starts to get a bit more crisp. Outdoor heaters, along with your fireplace, will keep the space nice and warm, and your guests happy! This way, you won't have to go back to your living room when the weather starts to get cool.
Offer comfort
If your guests are going to be sitting on your deck for a long period of time, prepare your space with extra comfort. You can offer plenty of pillows and even some blankets for when the sun goes down. Pillows and blankets also inject color and personality into the space – especially if you went with a neutral color patio design. Most importantly, make sure there is enough seating for all of your guests to watch the game comfortably!