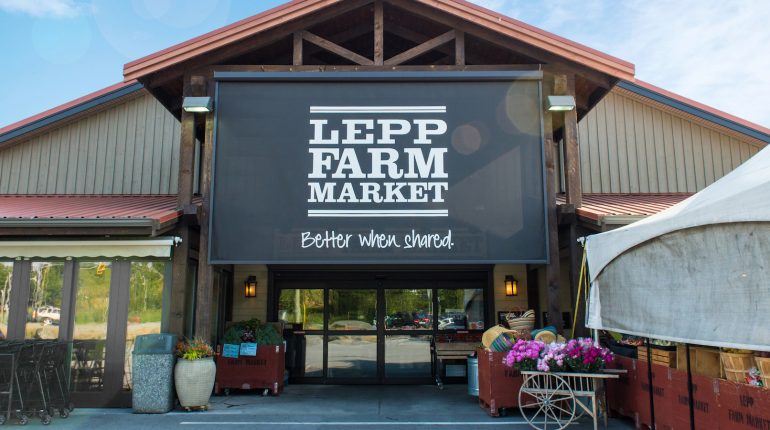 About the business
Lepp Farm Market is a year round family-run farm market, butcher shop and café. Owned by Rob and Charlotte Lepp, their family raises poultry, pork and beef, as well grows a wide variety of fruits and vegetables on their farms in Abbotsford and orchard in Osoyoos. Their mission is to ensure guests have an enjoyable experience when visiting the market and have access to only the highest quality goods.
Location: British Columbia, Canada
Business Type: Year-round farm market
Product: Motorized retractable screens
The need
Lepp Farm Market prides itself on providing guests with only the best products and shopping experience. However, a solution was needed for the front of the store as the summer heat created an uncomfortable work & shopping environment, and destroyed the produce displayed out front.
The solution
Phantom's motorized wall screen protects the front of the store from the sun – keeping produce fresh, reducing shrinkage and allowing both staff and customers to be sheltered from the unrelenting solar rays.
What makes this project special
The company estimates savings of thousands of dollars a year in decreased product loss. The screen has also enhanced the cashier's productivity as the shade allows them to see their tills better. Lastly, the Lepp Farm Market branded screen can be seen from the highway – drawing in new customers and increasing the business' brand recognition!
Check out the image gallery