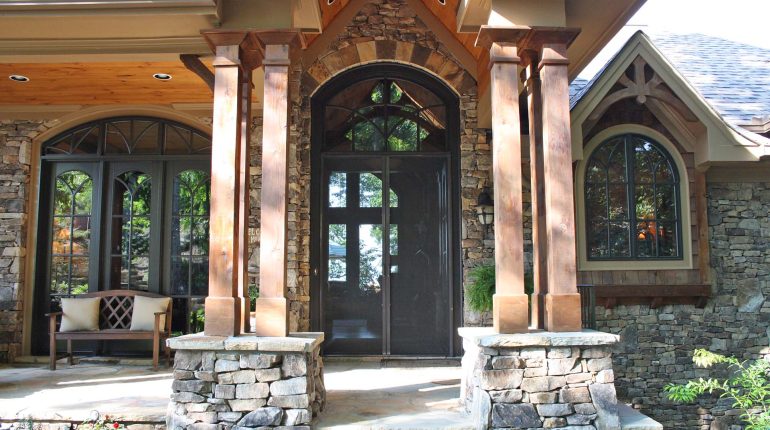 About the home
This dream retirement home has a spectacular setting – high up in the mountains of Georgia, in the little community of Big Canoe. While enjoying the amazing views of nearby peaks, the owners wanted to make the most of the fresh mountain breezes but keep the biting insects out!
That's why they chose a combination of door, window and motorized retractable screens to give them the natural ventilation they were looking for along with protection from insects.
Even though the home is high up, it can still get hot in the summer, so the owners wanted to maximize the benefits of the cool mountain air. By having retractable screens installed on their windows – as well as their doors and the porch – they're able to open up their home and enjoy natural ventilation. Not only is the air fresh, but their air conditioning costs are reduced too. It's the very definition of win-win!
Location: Big Canoe, GA
Style: Mountain Lodge
Product: Motorized wall screens + Rectractable window screens + Rectractable door screens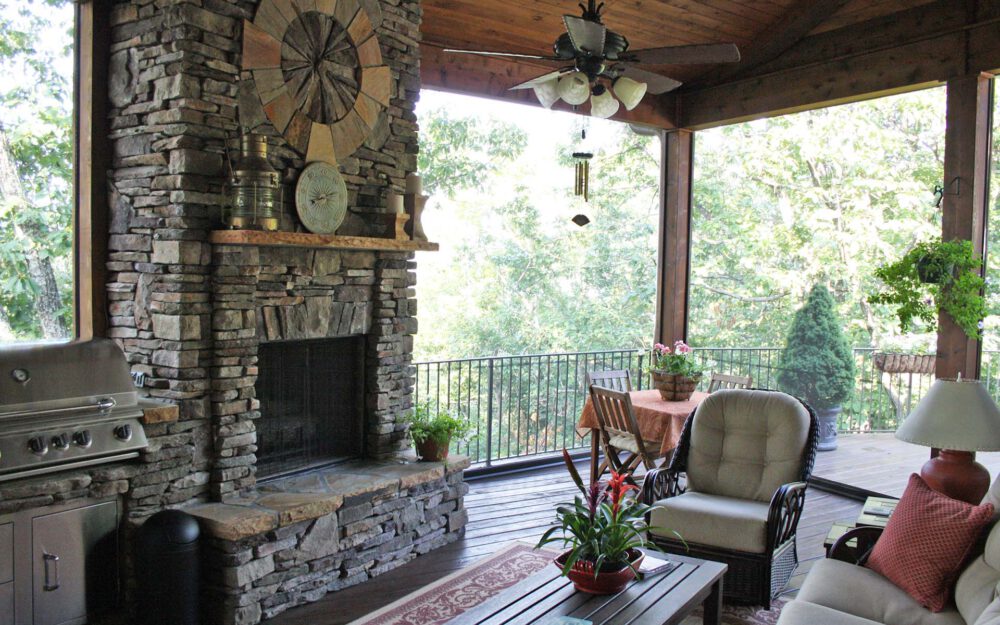 Great views
When you've chosen a home with truly amazing views of trees and mountains, the last thing you want to do is put screens in the way of enjoying them. That's where our retractable screens make all the difference. You get the benefits of screens – fresh air and no bugs – but they disappear out of sight when you don't want them.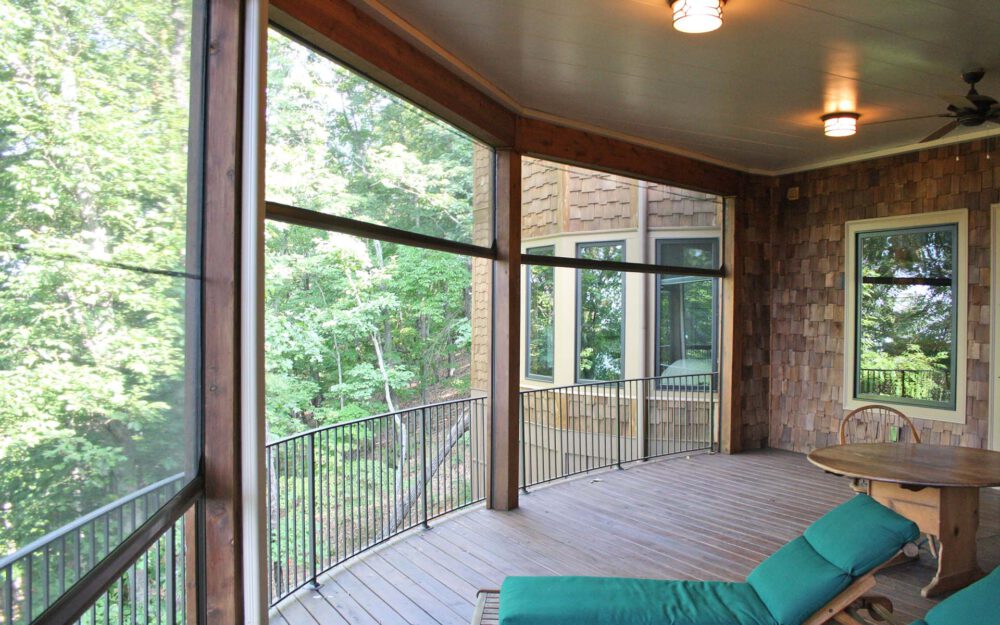 Disappearing screens
Nestled into its natural environment the stone and wooden home seems to fit perfectly with its surroundings. Using retractable screens ensures the home's design aesthetic is maintained and the views to the outside aren't blocked. Recessed into their porch's structure Phantom's motorized retractable screens appear at the touch of a button giving the homeowners a perfect extension to their home.