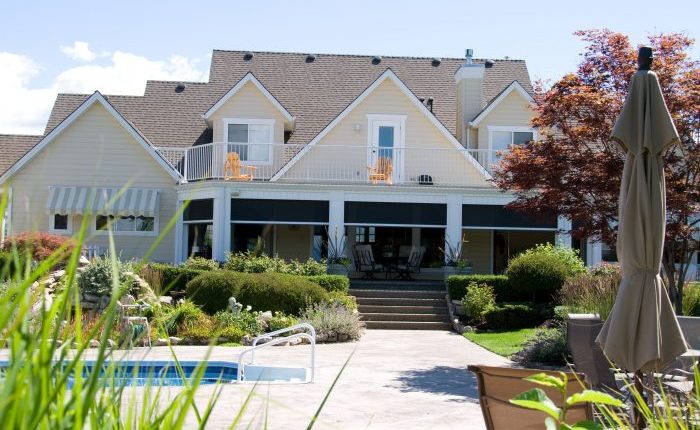 About the home
Surrounded by beautifully designed and immaculately kept gardens, the house is a charming combination of luxurious indoor space and stunning landscaped exterior. The owners extensively remodeled the house and added the front veranda and swimming pool, as well as a back porch and patio to enjoy an unrestricted view of the extensive manicured gardens. The porch is used as an entertaining space and acts as a transition between indoors and outside.
Location: Kelowna, BC
Architect: Chris Robinson
Product: Motorized retractable screens
The need
The homeowners love their covered porch and the protection from the elements it offers – allowing them to enjoy their gardens whatever the weather. Unfortunately, especially in the height of summer, they suffered the unwanted attention of insects and had to retreat indoors. They needed a screening solution which would act as a barrier without obstructing the view of their backyard and not take away from the simple and elegant design of their porch.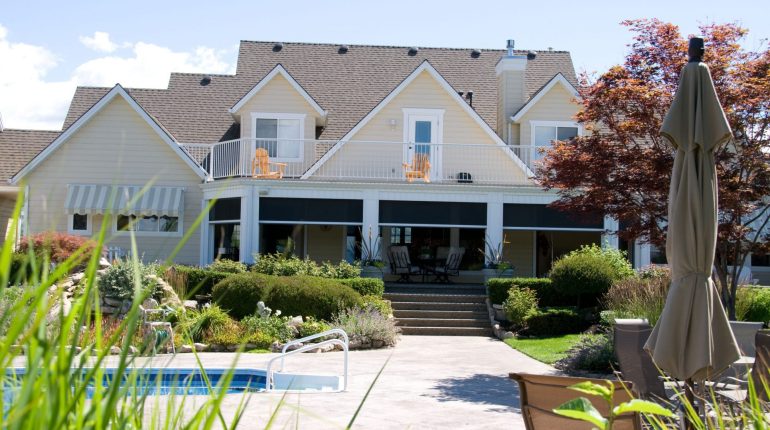 The solution
The homeowners chose Phantom's motorized screens as the best solution for their porch. The screens recess into the porch's archways to maintain the clean lines of the home's design. The screens are completely out of sight when not in use, and can be lowered by the simple press of a button on a remote control or a control pad located near the door. The installation of the screens has allowed the home's exterior spaces to be used comfortably from early spring to late fall, while preserving the views of the gorgeous garden.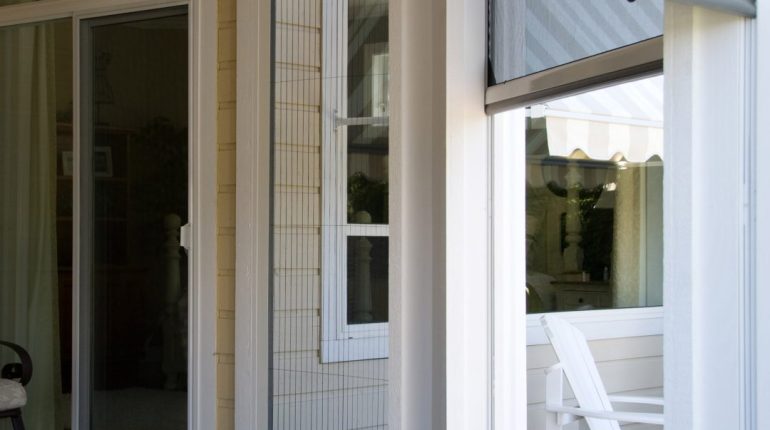 What makes the project special
This home is located in the heart of the picturesque orchards and wineries of the Okanagan Valley!
Check out the image gallery