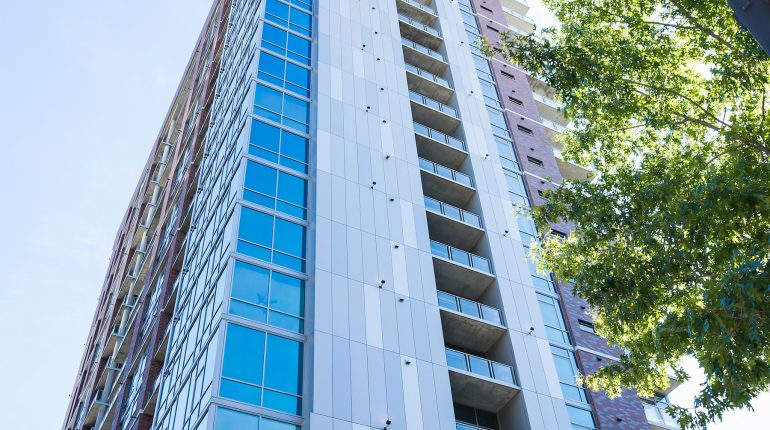 About the home
These sophisticated condos, located in the heart of Dallas, attract affluent travellers who wish to rent during their time in the city. Floor to ceiling windows, real hardwood and high-end amenities complete these luxurious yet comfortable Victory Park Apartments.
Location: Dallas, TX
Style: Modern/Rustic
Product: Retractable door screens
The need
The high-end suites needed a screen which would blend with the patio sliders' metallic finish without compromising the stunning views or the condos' sophisticated design.
The solution
Phantom door screens were custom coated to match the patio sliders' unique finish. The tracks were recessed into the floor, creating a flat threshold and a seamless transition to each private patio.
What makes this project special
Phantom Screens was able to install color-matched retractable door screens on the patios of nearly 250 units. The screens protect the gorgeous views, improve indoor air quality and facilitate passive cooling!
Check out the image gallery