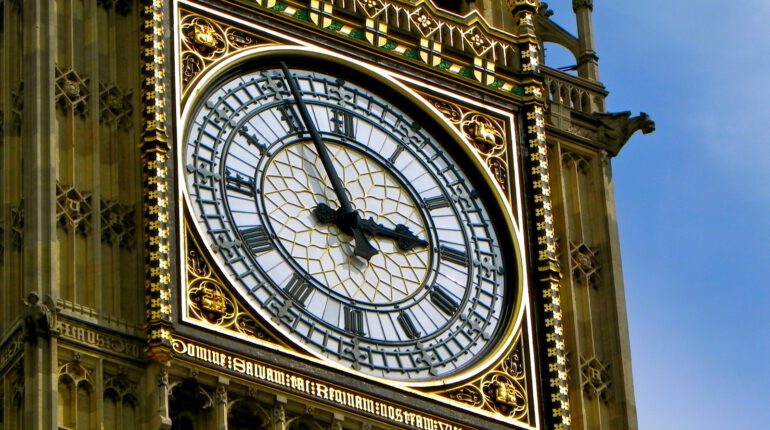 OK. Full disclosure. I got to go to the UK for a couple of weeks in September. I know they say you shouldn't mix business with pleasure. But I did. I had an amazing vacation and I met with the good folks at Phantom Screens UK. It was both affirming and revealing. Who knew that two countries that share so much could be so different? Oh, and why didn't anyone warn me about the addictive nature of scones and afternoon tea?
I love to travel and explore new places. That's why I was pretty excited to visit the UK to discover a little more about the country.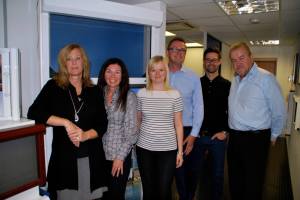 That's me on the left of the picture meeting the good folks at Phantom UK. And on the right is our International Manager Dave Clayton.
A big part of my trip was to visit Phantom Screens UK. They're based in Peterborough in the east of England, and I spent a few days with the team. And it was there that I got a big shock.
You see, the climate in England is pretty similar to us here in British Columbia. Sure, it doesn't rain quite as much as it does in Vancouver and the mountains are smaller, but generally the weather is similar to us – warm and sunny summers, cold and damp winters.
But here's the thing that took me by surprise: people in the UK don't have screens on their homes.
Nope. No screens.
It's not like they don't have insects or anything – because they do. And they still get annoyed with mosquitoes and bothered by bugs. But they don't use screens to keep them out of their homes. They use fly papers, or fly spray or just put up with them. Strange, eh?
Two similar countries. Two similar languages. But a completely different point of view on screens.
Richard Hiblin, who started Phantom Screens in the UK has spent a lot of time in Canada and so has seen first-hand the benefits of retractable screens. He also saw the opportunity to bring the concept of door and window screens to the UK population and protect their home from bugs!
Richard's assembled a great and gifted team to bring Phantom Screens to the UK. The team is passionate and able and is doing a great job on educating the Great British public about the benefits of opening windows and doors – while protecting your home with retractable screens.
I am sure that as word spreads from John O'Groats in Scotland to Land's End in England and all points in between, that retractable screens will soon feature on all those beautiful houses – old and new – across the UK.
One thing remains though. If we bring the joy of screening to the UK, would somebody, somewhere please bring afternoon tea and warm scones, smothered in jam and cream, to Canada?
It seems to me that that's only fair.
What do you love about the UK? And what do you love about your retractable screens? And do you like scones as much as me? I'd love to know…