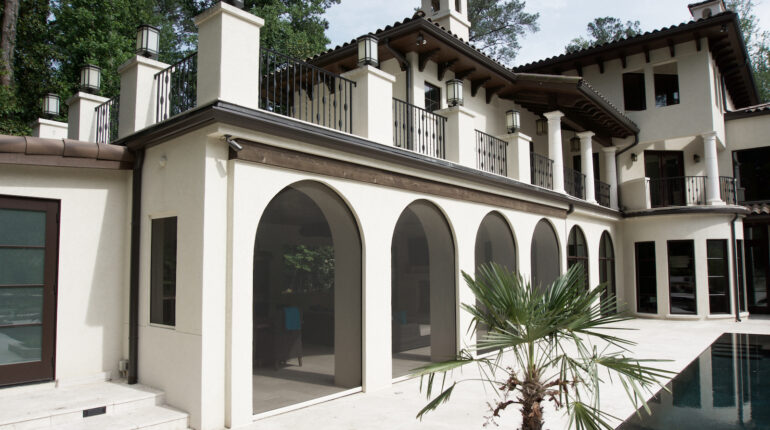 As your guests enter your outdoor living space, you want them to get the best first impression possible. Your patio, porch or deck is an extension of your home and it's only natural for you to want to show it off in the best way. There are a wide variety of entrance options to suit any style aesthetic you have – whether it's a quaint traditional style or a sleek, open contemporary design. Here is some inspiration for your outdoor living area.
French doors
French doors are a great way to add character to small spaces and are perfect for a quaint space or sanctuary. They make for a seamless transition between the interior and exterior of the home. Leave them open during those warm, sunny days for a soft breeze or close them when the weather gets cooler, still allowing for views of the outdoors. You could enhance the charm by having a row of French doors. This usually works for long walls adjacent to the patio. Three or more sets of French doors can really open up the space and create a smooth progression between your home and the outdoors. And Phantom's retractable screens work perfectly with French doors to keep the bugs out!
Secret garden gates
If your patio is more secluded, more like a sanctuary, a garden gate could be the perfect option for your space. Install a cute, white garden door surrounded by plenty of greenery, a trellis, climbing plants, fencing or all of the above. When you and your guests walk in, it will look like an isolated destination – a perfect getaway for a summer afternoon. Just make sure that your garden gates appropriately match the rest of your patio design.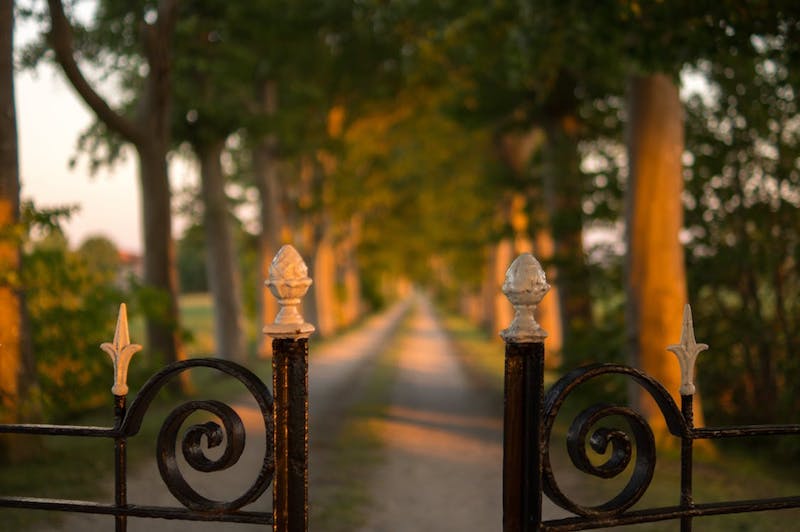 Retractable screens
If you really want to provide an open design space with natural ventilation and flexibility, there is nothing better than retractable screens. There are a number of benefits to installing a retractable screen in your home. You get natural ventilation, privacy, protection from bugs and damaging UV rays, and the screen can be retracted when it's not in use – allowing you to enjoy the outdoors while keeping the mosquitoes out. Consider having your kitchen open up to your patio for an inviting outdoor space.
Motorized retractable screens even have environmental sensors, which respond to outdoor conditions. They can help you save on air conditioning costs, improve indoor climate control and maximize energy efficiency.
Picture windows
The first thing your guests might see upon entering your home is a set of big, luxurious picture windows opening up to your outdoor patio. A large wall of glass can open up the room, making it look even larger, letting in plenty of natural light and giving you a perfect view of the great outdoors wherever you are in the home. The boundary between the interior and exterior is blurred in a wonderful, yet subtle way.
Consider more than one entrance
The only thing better than one entrance is two! You can improve the indoor and outdoor flow and open up your patio even more. Try switching up the entrance types – have French doors in one area with a sliding patio door screen on the other, with each set of doors opening up to a different room within the house.