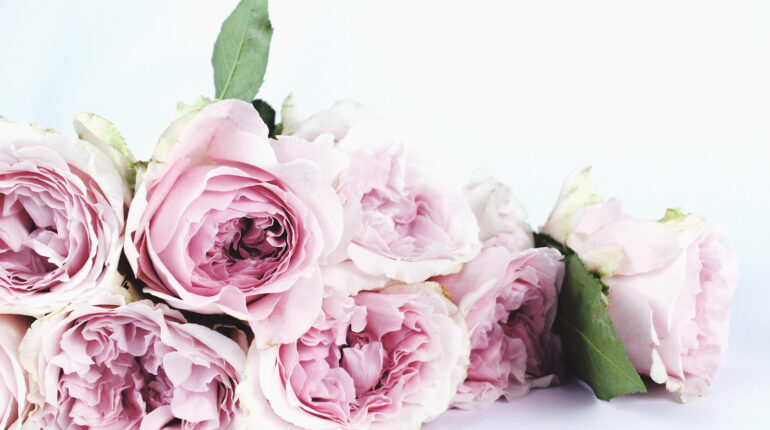 With their colorful petals, air purifying properties and soothing scents, flowers and plants can also enhance your outdoor living space and quality of life. While you may have many questions, consider the following information as a guide during your transformation to a floral-filled patio.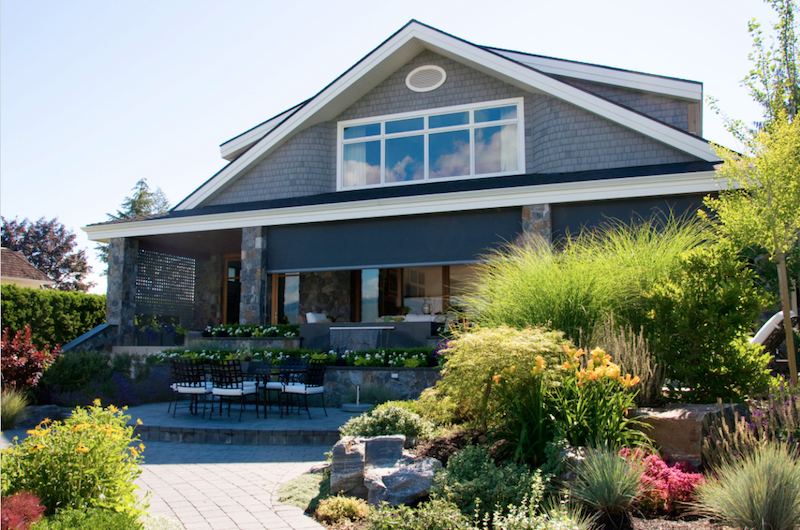 Why have flowers on the patio?
For both visual and mental improvements, adorn your patio with a touch of nature. According to a study done by the American Society for Horticultural Science, patients in hospital rooms with flowers and potted plants were less anxious and tired, had lower blood pressure, and were generally in a more positive psychological state than those patients with no flowers or plants in their rooms. Step out on to your patio, kick your feet back and smell the flowers! While your plants work to filter the air, cleaning it of any unwanted chemicals, enjoy an increase in your mood and decrease in anxiety.
Seasonal options
Climate is an important aspect when deciding which flowers to display. If where you live tends to have hot summers, your pretty florals may easily turn wilted. Thankfully, the following plants can handle the heat: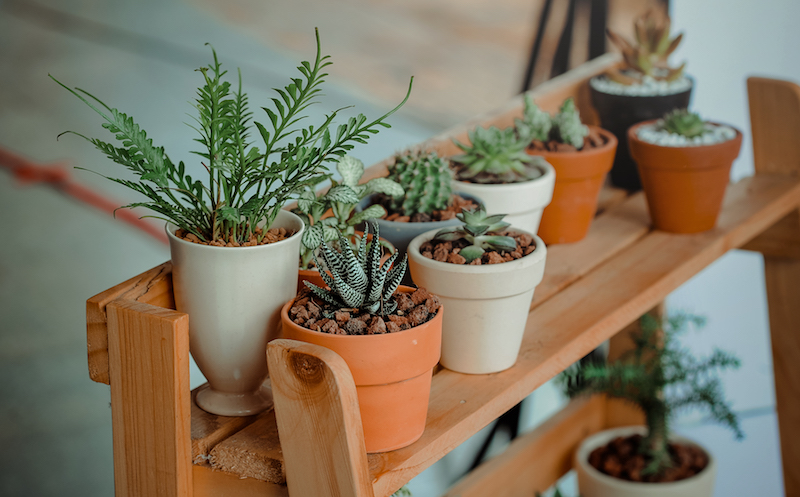 Agave: A stunning plant that lacks bold color but offers thick, durable leaves for summer. However, make sure to clip off the sharp leaf tips to make them more patio-friendly.
Flowering maple: This tropical, bell-shaped bloom comes in yellow, orange, pink or red. They grow in either spring or summer and thrive in medium to bright light.
Passionflower: This deep purple flower will grow perfectly up your trellis – and the best part is, the bloom attracts butterflies to your serene patio.
Pentas: No matter how high the temperature may rise during the summer, this flowering favorite will keep growing. Take your pick between pink, white or red blooms.
Where to display them on the patio
Whether they're in pots or sitting on a windowsill, your flowers and plants should be the main attraction of your patio. Consider these creative placement ideas: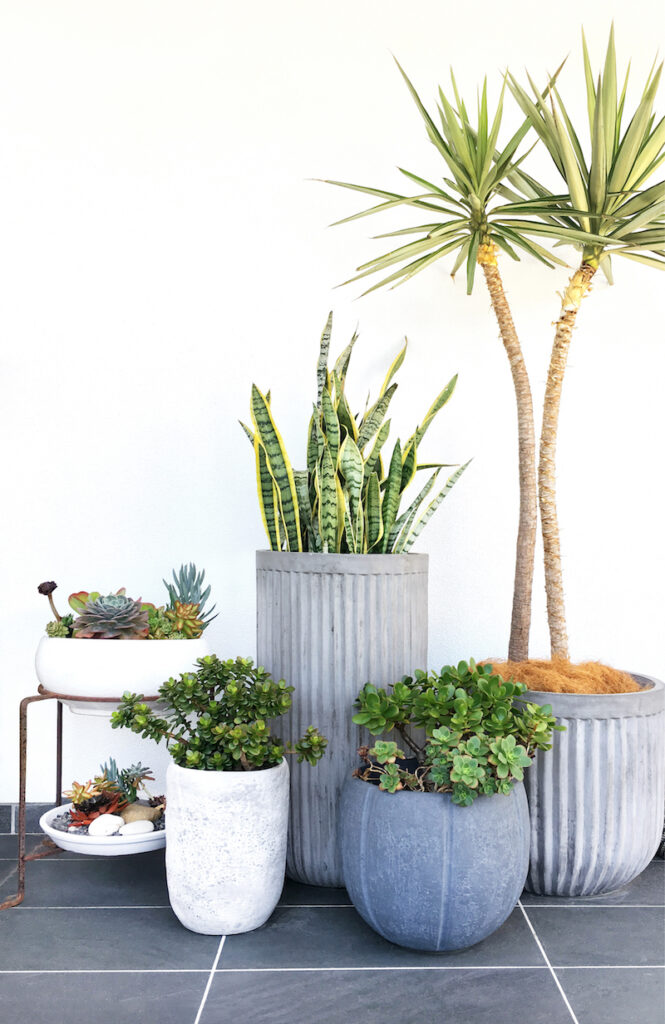 Dress up your trellis: Why not dress up your trellis-covered wall with a bit of color? Attach pots to the trellis or plant flowers at the bottom so they can grow onto the structure over time.
Pot clusters: Odd numbers are always welcomed when it comes to flowers! Arrange potted plants and blooms into a series of small clusters – about five to seven pots. Choose ones varying in heights, details and colors to offer a livelier view to both you and your guests.
Mix it up: If you're short on patio space, maximize the area by using a mix of table pots, wall planters and window boxes. You'll love having a variety of different heights, locations and colors to surround yourself in. Of course, you can also maximize your patio space by adding in a Phantom retractable screen!