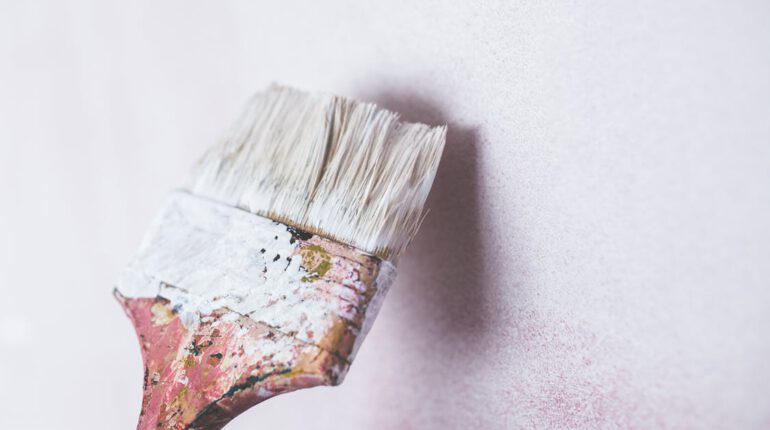 Pantone, the color experts, chose Ultra Violet as their color of 2018! They say, "Complex and contemplative, Ultra Violet suggests the mysteries of the cosmos, the intrigue of what lies ahead, and the discoveries beyond where we are now. The vast and limitless night sky is symbolic of what is possible and continues to inspire the desire to pursue a world beyond our own."
Incorporate it into your interior design
If you love Pantone's color of the year then why not consider incorporating it into your home design? It would be perfect for adding a statement color to a sitting room or bedroom. You could use it as a feature wall behind a headboard or either side of a fireplace to add warmth and radiance to your room. It may be outside of many homeowner's comfort zone but ultra violet is inventive and imaginative and will bring interest to any room!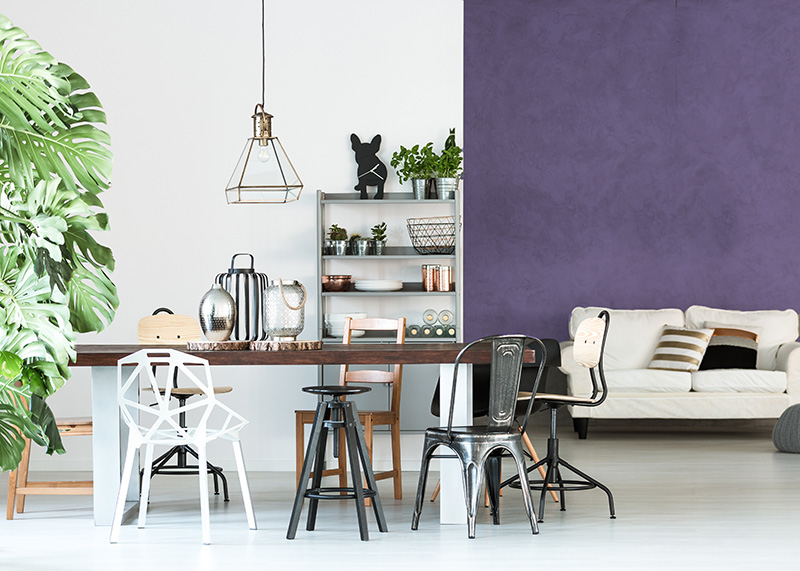 Perfect combinations
Just as no man is an island, its not easy to use a color on its own in your home design. Without complimentary colors, a single color can seem flat and dull. The good news is that ultra violet is also very versatile in combination with other colors.
Contrast: If you want to create a "wow" factor in your home design using contrasting colors, then check out ultra violet in combination with a plum or ruby. This creates a luxurious, decadent feel or a Nordic look if done in combination with clean lines and white trim and furnishings.
Liven up neutrals: So many homes feature neutrals, creams and grays. As soft and comforting as they can be, they can also be rather dull – or seem like a hospital room. Enter ultra violet! If you combine it with a palette of neutral shades, you can add warmth and vibrancy without shocking the eye too much. It's enough to gently lift a room from ordinary to interesting.
White is all right: If you're looking for a really crisp combination, perhaps in a bedroom, then pairing ultra violet with white is a great plan. White trim, white bedding accessorized with ultra violet pillows, lampshades and scatter cushions, will give you a very smart and contemporary look to your room.
A vogue for vintage
Vintage style and shabby chic is back with a vengeance. Websites like etsy.com and ebay are leading the way in the trend for upcycling, recycling and the handmade look. And Pantone's color choice is fabulous for those wanting to create a vintage look in their home.
You can find all kinds of home accessories and linens to add ultra violet to your home. If you have a white bathroom for example, you could swap out your towels, bathmats and shower curtains for ones in this lovely purple. Not only will you be right on trend, but you'll also be able to create that vintage and lived-in look which is oh-so popular.
Ready to paint? You can find matching paints at all the main home improvement stores: Valspar has a Pantone-branded ultra violet interior satin paint and very similar shades from Benjamin Moore, Sherwin Williams and Ralph Lauren.