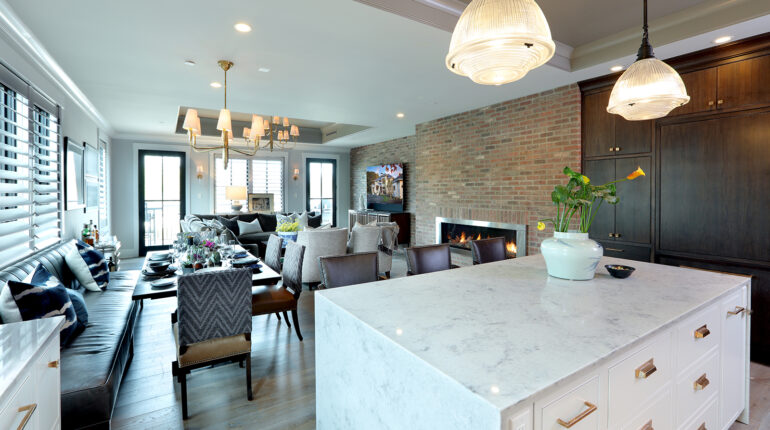 What's been trending lately in the home design industry? We, too, were curious about what this year has to offer in new home design. So, we asked Wayne Visbeen from Visbeen Architects, Inc. in Grand Rapids, MI to share with us his thoughts on what trends will help shape the design of homes.
Swing Rooms (aka Multi-Purpose Rooms)
One of the best ways to ensure that you make the most of your space is have your rooms meet not just one, but several needs and purposes. Have a guest bedroom that is rarely used? Install built-in bookcases and a comfortable armchair to create a quiet area where you can relax after a busy day.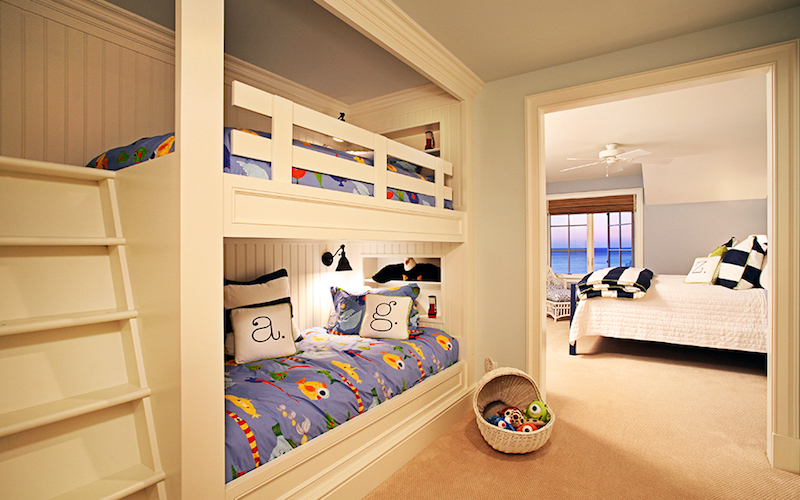 "Kearney Hill" by Visbeen Architects
Switch a queen-sized bed with a sleeper sofa – this way, you'll have extra seating. Or, mount a TV on the wall to make more room for the times when your kids invite their friends over for a night of movies and a sleepover. If you really want to save space, install a Murphy bed that transforms the room from a place to sleep to an activity room in an instant.
Extended Stair Landings
A stair landing is often the most overlooked space in homes. It doesn't need to be empty or boring. Instead, install shelving alongside the end wall to display your collectibles, family photos, or a selection of your favorite books. A bigger landing will allow you to create a cozy seating area. You could also turn it into a play nook with benches and a table for coloring pictures or playing board games.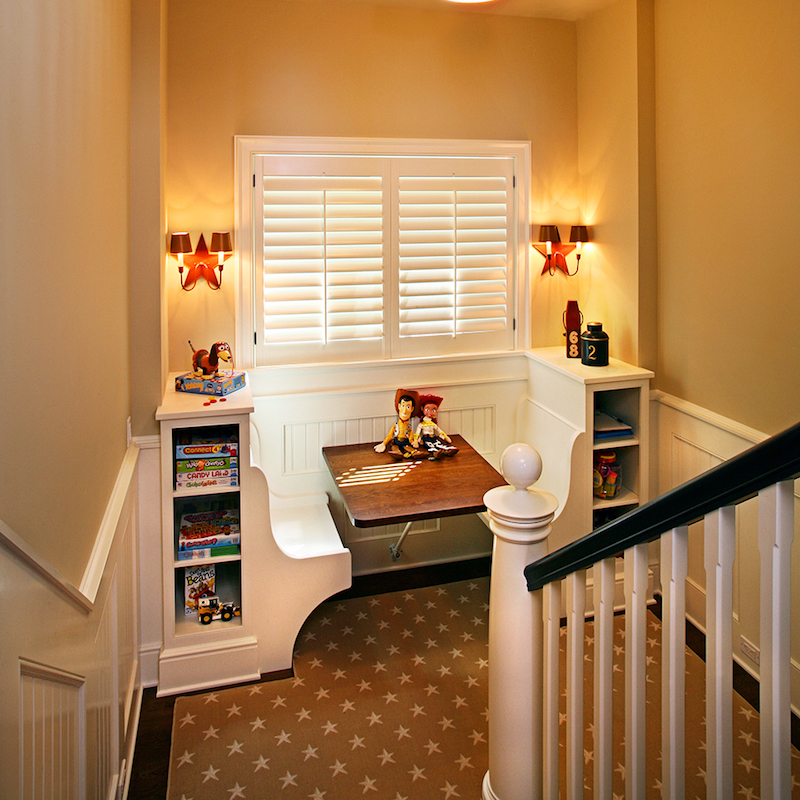 "Kearney Hill" by Visbeen Architects
Kitchen Booths & Banquettes
Great for both small city apartments and larger homes in the country, kitchen nooks are perfect for casual family meals when you want the food to arrive from the stove to the table in seconds. Often called breakfast nooks, this space allows you to stay out of the cook`s way while still spending time in the kitchen. If you have a bay window in your kitchen, consider installing a built-in booth-style bench. Then, you can dress it up with colorful pillows for an instant pop of color. Not just a place to sit, the built-in bench also offers additional storage options. If your kitchen is bigger, add a table and chairs for more seating.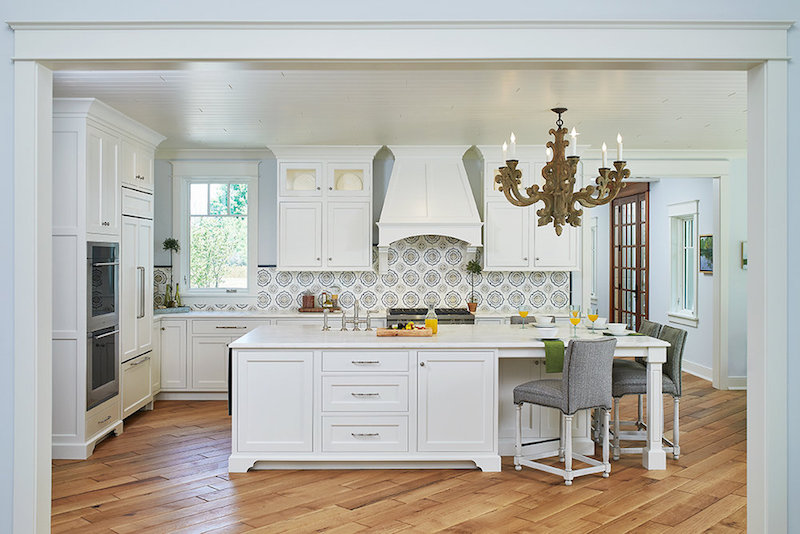 "The Thompson" by Visbeen Architects
Outdoor living
Opening a home to the outdoors not only creates a beautiful and relaxing atmosphere; it also provides additional square footage for entertaining. Homeowners understand these benefits, and are looking for homes that make it easy to blend the indoors with the outside. Homebuilders that once limited their outdoor offerings to a 10×12 foot concrete slab outside the back door are now including decks, pools, landscaping, and even complete outdoor kitchens in their house plans.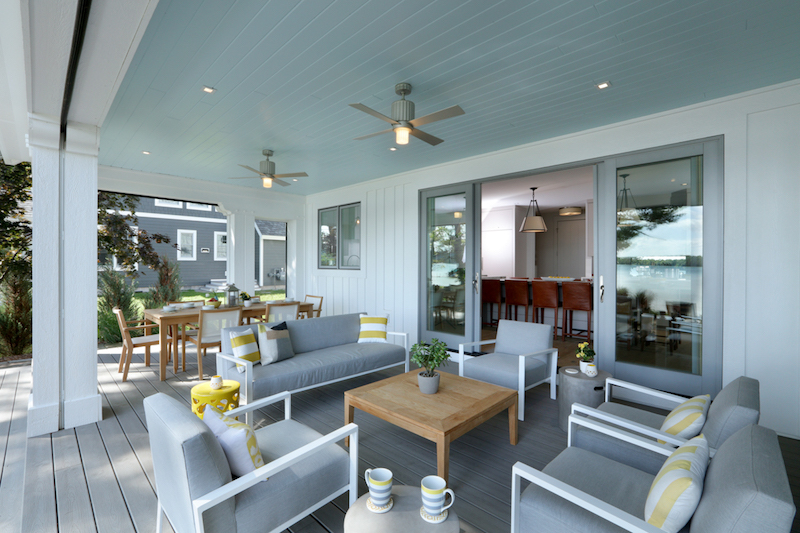 "The Fairfield" by Visbeen Architects
Both the American Institute of Architects and the American Society of Landscape Architects declaring outdoor living a popular trend that will continue to grow, you won`t go wrong if you decide to spruce up your patio or porch. Motorized retractable screens are perfect for expanding your outdoor living area. By providing protection from insects and UV rays, privacy, and even climate control, this is a must-have addition to your porch or patio.
Build vertical
Planning to build a home on a narrow lot? No need to worry. The square footage of the home can be maximized by building three stories high or even more. Don't worry, you can still choose the style you want! Let exterior details such as columns, windows, or a pitched roof make the most of the vertical orientation. Make sure that you discuss all design details with your architect or builder during the planning and drafting phase. This way, they can create the most efficient layout for your interior space.