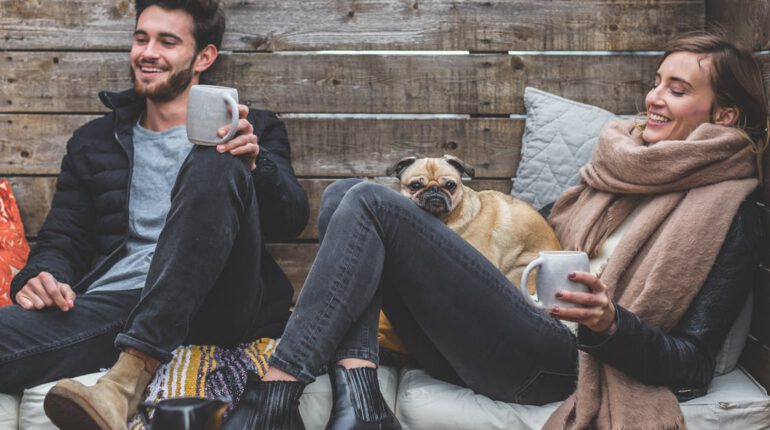 Although we try to avoid it, it's almost the time of year when the nights begin to get cooler and the crisp fall air begins to make its way across the country. We hate to see summer go, but now is the perfect opportunity to transition your outdoor living space to accommodate cozy fall gatherings. We've listed a few minor tweaks you can use in your outdoor entertaining area to create a warm, welcoming fall porch or patio!
Accessories
Swap those trendy tropical vibes for cozy colors! This means replacing those hues of turquoise, peach, and yellow for the slightly darker tones of burnt orange, golden yellow, and rich burgundy. These colors will make your patio feel like the perfect oasis for the season. Switch out your rugs, pillows, seat cushions and décor for a more rustic feel. Accent the space with large candles in glass vases or mason jars for comfortable lighting as the days become shorter.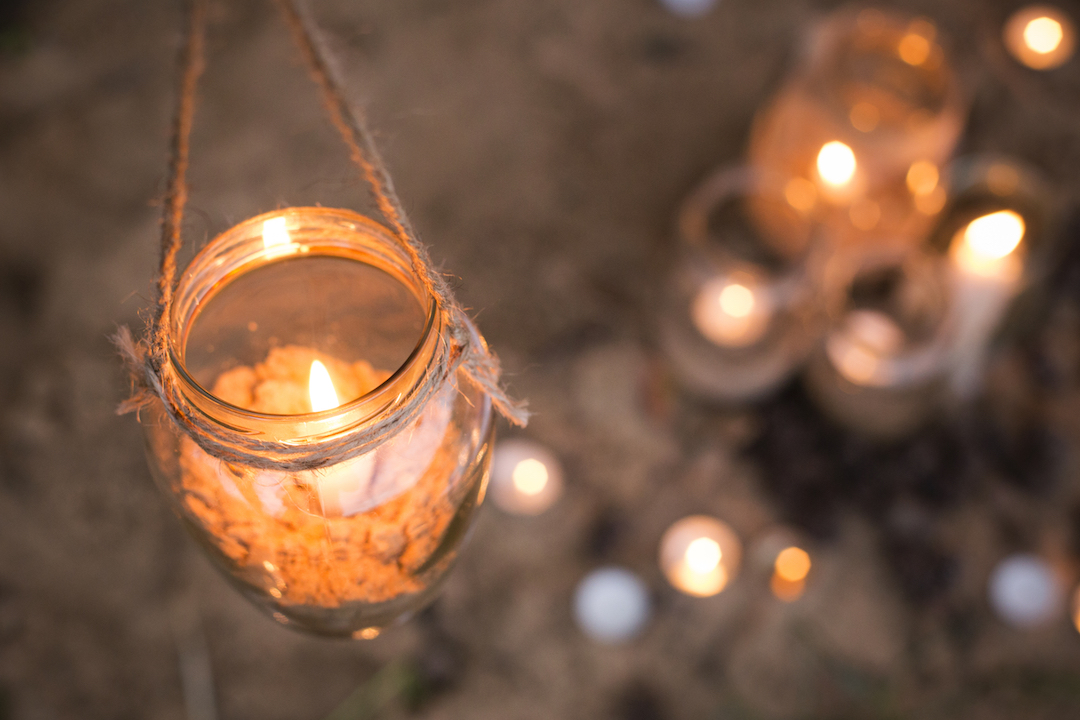 Bring in warmth
What screams "autumn" more than being wrapped in a cozy sweater in front of a crackling fire? Fire features are the perfect addition to your outdoor living space for the fall… try these ideas:
Built-in fireplace: Why not have a fireplace outside instead of an actual fire pit? A permanent fire place is a safe and striking addition to any outdoor space. If you are opting for built-in, make sure that you place it accordingly so there is plenty of open room for seating around it! If you have a dining table outside, plat it so that you can enjoy your meals without getting too cold.
Chiminea: These small, yet effective fire pits are a great option for people who would like to have the option of moving their fire feature around the patio. Although they don't give off quite as much warmth as a larger fire, they are perfect for intimate settings
Gas fire-pit: though you can't beat the smell of a burning wood fire, it can require more effort and leave you and your guests feeling and smelling smoky! Instead, you can opt for a gas fire pit which adds a modern appeal to your outdoor living space. They come in virtually any shape or size making it easy to add one to your porch or patio.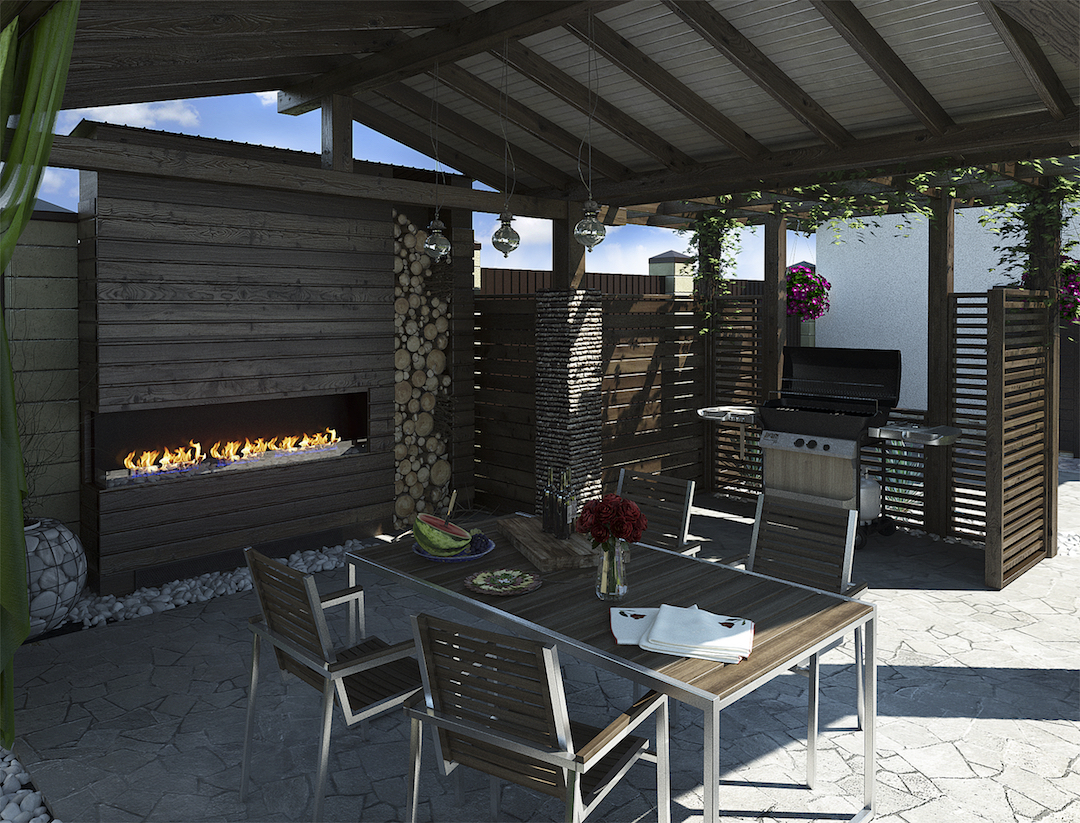 Seasonal arrangements
If you are one of the lucky ones with a green thumb, now is the ideal time to plant flowers outdoors. Add small planters around the outdoor space with all kinds of yellow, orange, and red arrangements. Also, be sure to utilize green shrubbery for a natural, calming aesthetic. Fill vases and containers with branches as well to add to the rustic, earthy feel of harvest season. You can also find gourds and pumpkins at most grocery stores to real get into the season (they will last months, as well!).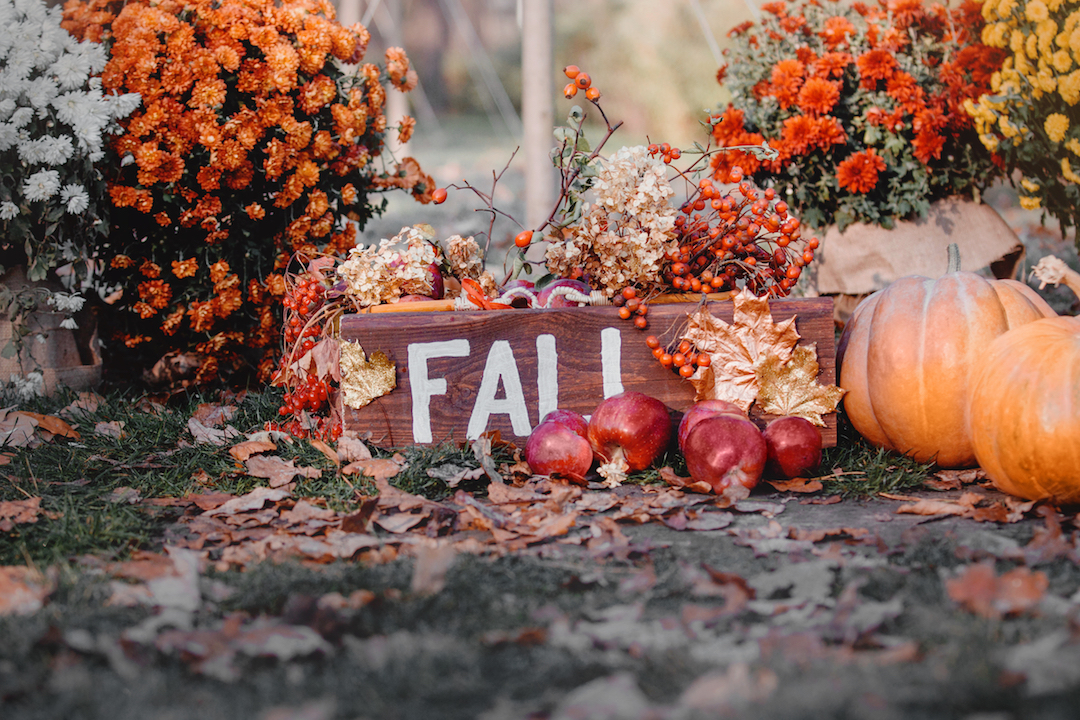 Ps. To ensure your guests are really comfortable, keep a basket, bin, or trunk outside filled with cozy blankets and sweaters for the extra chilly evenings!