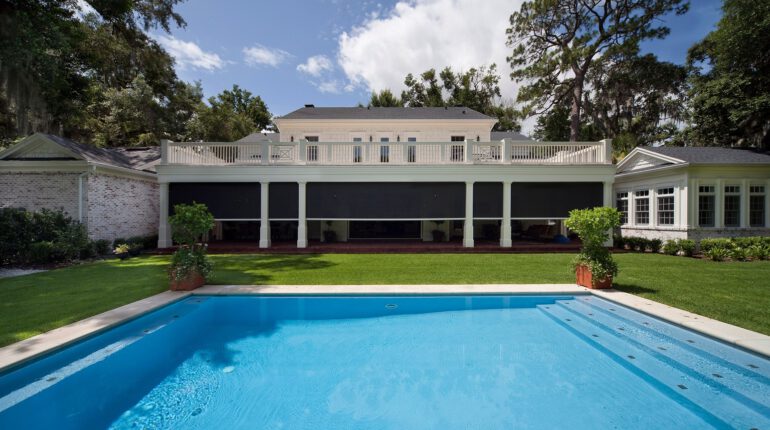 Summer is here and it's time to make the most out of your yard! The COVID-19 pandemic forced most people to stay in their homes for the past year, but now it's officially the "Year of the Yard" and it's time we all take advantage of our outdoor spaces.
As the summer days grow longer and the weather improves, it's definitely the right moment to take advantage of the sunshine and make new memories in your back or front yard. Especially with more families enjoying the benefits of remote work, you should transition your indoor routines to the outdoors. However, as you consider your options, this may be the perfect opportunity to invest in upgrades that will make your outdoor space accessible and enjoyable all year.
So how can you improve your yard and reap the benefits of your outdoor space year-round? Read on to discover Phantom Screen's best tips to optimize your yard experience.
Invest in motorized retractable screens
Yards are one of the greatest features a home can have. They offer homeowners benefits such as a private garden, accessible play space for children and pets, beautiful views or an area where you can just enjoy the fresh air. But sometimes it's hard to fully use the space when dealing with excessive sun, pests or even privacy concerns.
That's where Phantom Screens' motorized retractable screens come in. With our screens, owners can customize their patios to fit all of their unique needs regardless of the time of year. We build them so that they can appear at the touch of a button and then disappear back into their holding when they're not needed anymore.
These professionally installed screens can fit openings up to 40' wide — perfect for any outdoor space. They can also be tailored to your specific outdoor concerns whether you want fresh air, shade from the sun, climate control, pest prevention and/or privacy from neighbors. Choose from over 30 types of mesh options (including insect and privacy protection) and explore the various colors and wood grain finishes we have available to complement your outdoor space.
Bring your indoor comforts into the outdoors
You no longer need to rely on traditional outdoor furniture that clashes with personal style and misses the mark when it comes to durability against the weather. If your outdoor space is protected by motorized retractable screens, you can feel safe investing in your favorite outdoor furniture without worries.
With more options open to you than before, try to buy outdoor furniture that matches your preferred indoor decor. By doing this, you can build a cohesive transition from your home into your yard, which will open the space visually. Another essential factor to consider is how comfortable your outdoor space is. Look into outdoor rugs and patio furniture with cushions that will invite your family and friends to spend more time enjoying the view outside. After all, there's no better incentive to relax outside than a cozy couch or chair set overlooking the yard.
Additionally, you can shield your upgraded furniture with Phantom Screen's motorized retractable screens during poor weather conditions. Our screens include sun and wind sensors with automated controls that can be wall-mounted, handheld or controlled by a smartphone app. If you want an added layer of protection to your outdoor furniture, simply close your screens and have peace of mind with the push of a button.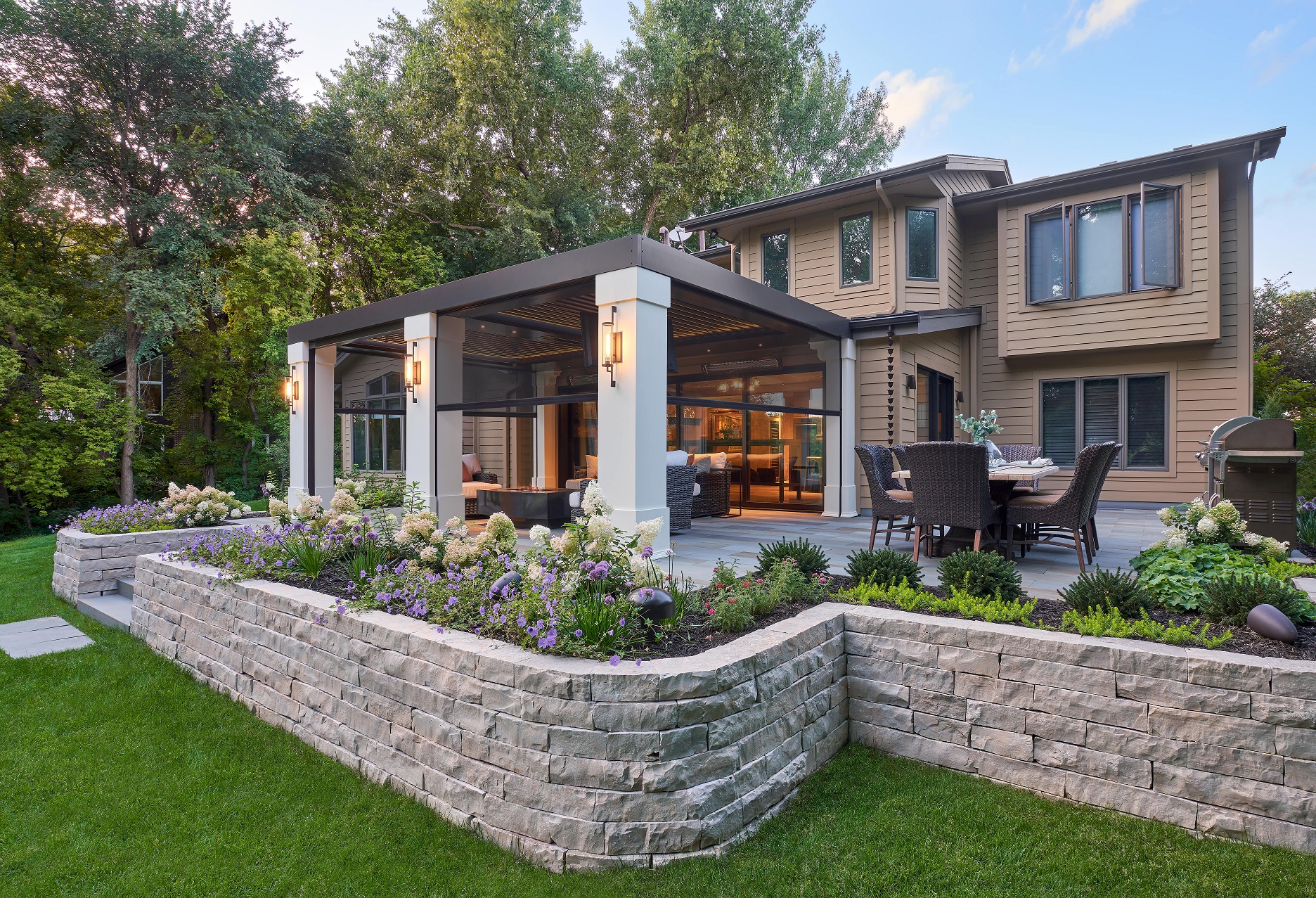 Invite family and friends to enjoy your yard with you
Planning a get-together with family and friends can generate the perfect excuse to actively spend more time in your yard. This could be as simple as an evening with drinks and snacks around a firepit or an afternoon barbecue to bring the family together again.
Since the pandemic was a time that kept many loved ones indoors and isolated from each other, even a casual gathering can spark extra joy in your loved ones' week — so why not use your yard to do that? 
Although outdoor living spaces are an integral part of a sunny day, you should also have the opportunity to appreciate your yard whether it's raining, too hot, mosquito season or your neighbor is being a little too nosey. With a motorized retractable screen, you can solve any of these issues and share the space with family and friends at any time of day throughout the year.
Interested in digging deeper into what else Phantom Screens has to offer? Contact our team today and learn how we can customize our screens to fit your door, wall or window needs.