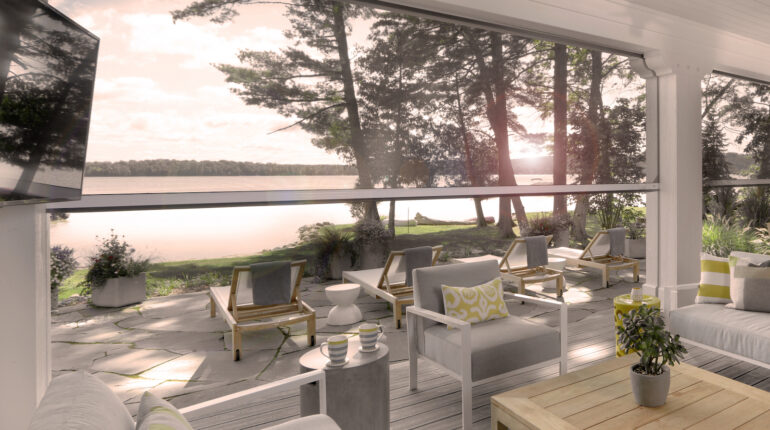 Just because the summer is ending doesn't mean that you can't squeeze in time at your lake house. In fact, it may be the perfect time! The kids are back in school and busy lake hours have come to a sudden halt. How could anyone pass that up? The only difference is you'll need to consider any re-decorating or designing that you want done for next summer. Feel inspired by following our tips to revamp your lake house in time for next summer's hustle and bustle.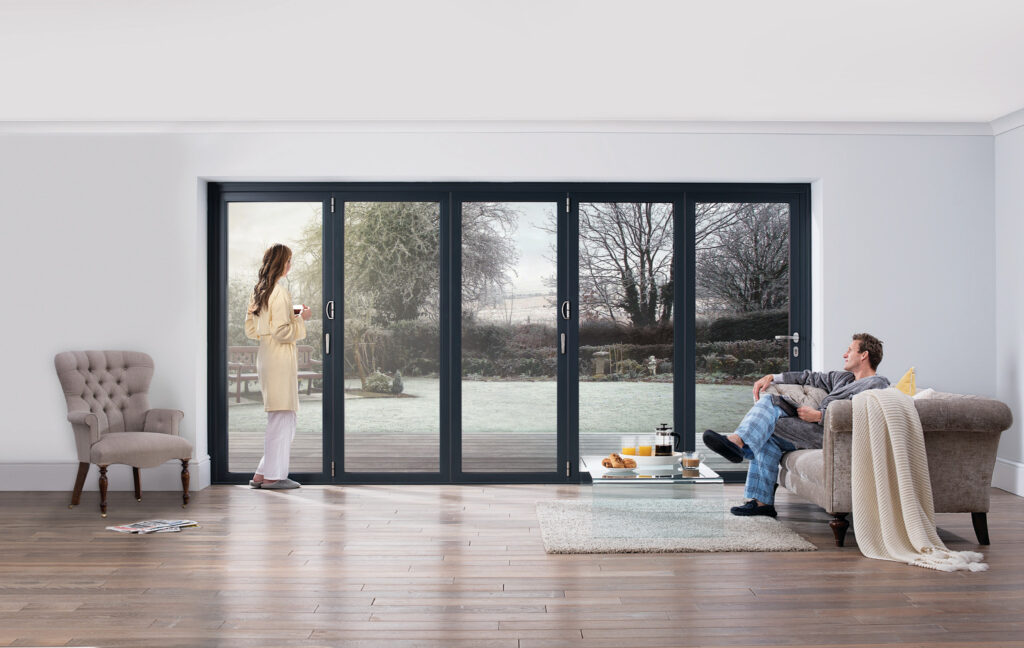 Indoor media room
When you're preparing for summer days spent at the lake house, it's easy to ignore the chances of rain. Thankfully, you can always prepare your space for a fun day spent inside. By creating a large media room, everyone can cozy-up together for a movie while the rain drizzles down. To enhance the theater feel, consider adding black or navy drapes along the walls of your basement space. Also, consider incorporating stadium-type seating with wooden risers to sit in a staggered fashion. Most importantly, add cozy blankets and pillows!
Consider your options for how you'll watch the movie. For example, you could use a large flat-screen television or a projector screen. If you choose the projector, be sure to place it somewhere near the ceiling so it doesn't cast the shadow of someone's head! Now you can pop the popcorn and gather 'round to watch one of your favorite flicks!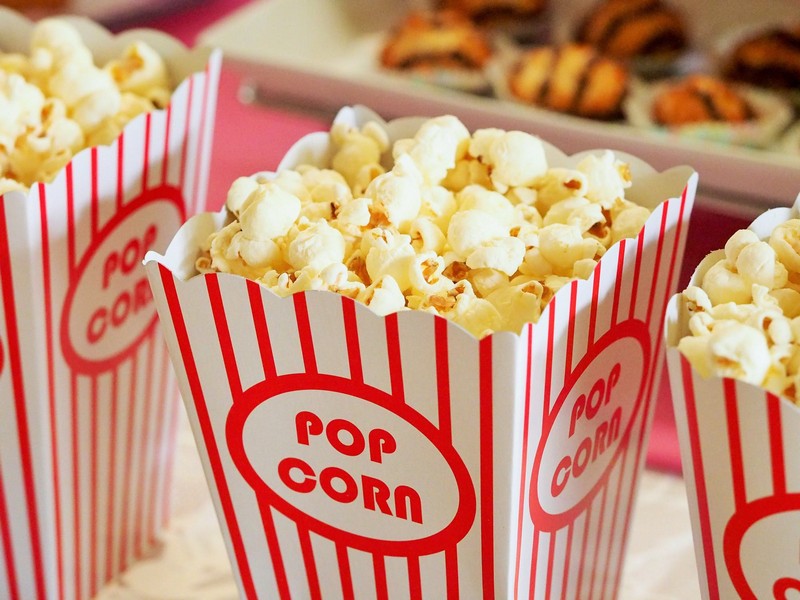 New screens
Now is the time to think about Phantom's motorized retractable screens for the ultimate protection against pesky bugs. If you and your family enjoy eating outdoors, then this is the best way to keep your dinner to yourselves. When they're not in use, Phantom's retractable screen system can disappear with the click of a button. Executive screens can fit a single opening as wide as 25 feet. Get your windows, doors and patio ready for next summer's battle against bugs!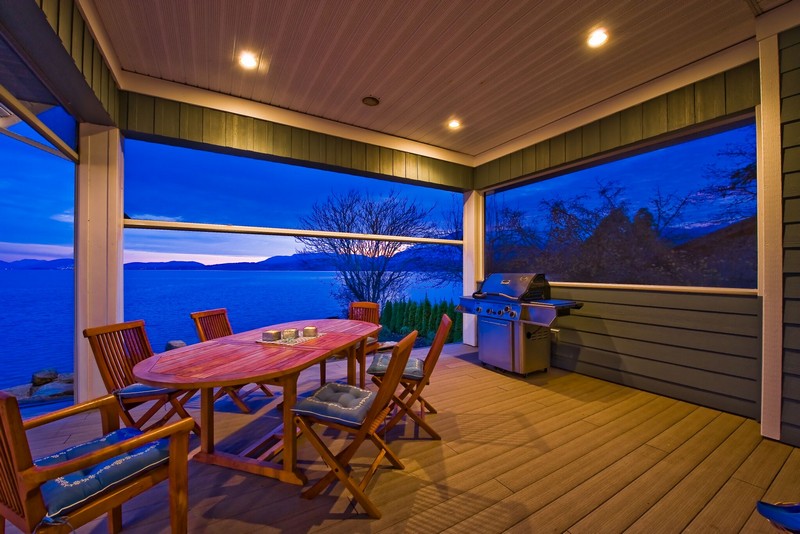 New seating areas
Do you sometimes find that more people end up at your lake house than you expected? In no time flat, a get-together of a few family members and friends can turn into an elaborate social event. As long as you have enough seating for everyone, this doesn't have to be an issue. You'll want to add a couple of large couches for the living room and extra seating to the kitchen area. Also, by including a large dining table and an island, people can relax with a cool drink.
You will also want to be sure to have plenty of space outside for guests. Since this is where people are going to be most frequently, ample seating is extra important. Try to get some chairs that are stackable so they can be stored in a garage, shed or even just on the deck so people can grab them when needed.
Fire pit
A built-in fire pit is a must for any lake house. There's just no better way to spend your evening than roasting marshmallows! In your yard, you can install a fire pit with brick so that it's easily contained and will be big enough to keep everyone cozy. Place a few comfortable chairs and campfire necessities around the fire so people can grab a blanket and enjoy the night.