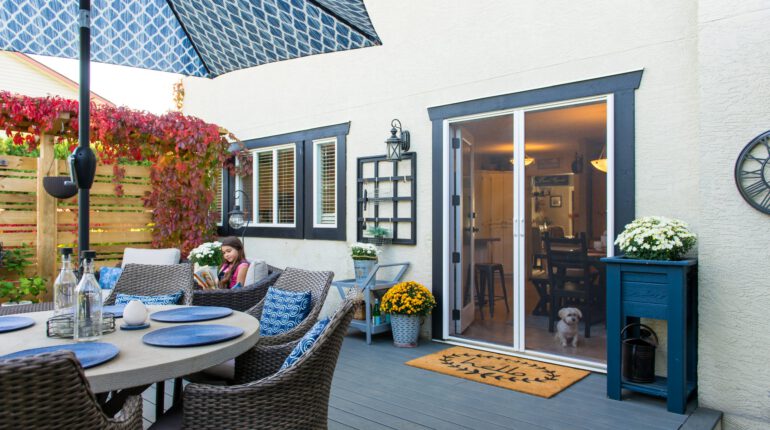 Sweater weather is fast approaching and it's time to start preparing your home for fall! As the days start getting cooler and leaves start falling, it's important that you begin making some seasonal changes now to upkeep your home.
So make a checklist of your home upgrades now, and once you're done prepping your home, you can sit back, relax and enjoy the autumnal changes from your patio. 
Focus on your garden and yard
Don't leave your garden or yard maintenance to the last minute since how you treat it in the fall will most likely affect its appearance in the spring. Take a survey of your outdoor space and note any trees, shrubs or landscaping that need to be trimmed in anticipation of higher winds or your area's climate zone recommendations.
You should also plan to rake any leaves that have already fallen into your yard and remove them according to your community's guidelines. Once that's done, it's time to prepare your lawn for the upcoming season changes! 
A great practice to institute every year is to fertilize your garden and yard in the fall as that will protect them from winter cold damage and prevent weeds during the spring. If you plant bulbs for spring, now is also the perfect time to arrange them in your garden. 
Improve your home's climate control
As your home transitions from warmer weather to the cooler nights of fall, consider buying a programmable thermostat that will help maintain your ideal indoor temperature. With a programmable thermostat, you can set your home's temperature to lower at night or when you're not at home, which can help to reduce your monthly bill. It will also improve your home's efficiency.
Another essential item to add to your to-do list is to check your home's windows and doorways for drafts. If you're not sure how to test for drafts, a good tip is to hold a candle by the edges — if it flickers, there's probably a draft. Make a list of where these air leaks are and start taking steps to insulate your home for the colder weather. This could mean replacing seals, adding caulk to edges or purchasing heavier curtains that keep the cold out and heat in.
Another potential area for drafts would be any windows with air conditioning units installed. If they're not being used, you should start removing or covering them up to maintain your indoor spaces' preferred temperatures. Alternatively, if you have central air conditioning and are also starting to not use it anymore, check if you need to take any actions to prep it for disuse in the colder months. This could mean purchasing a cover for your outdoor unit to protect it.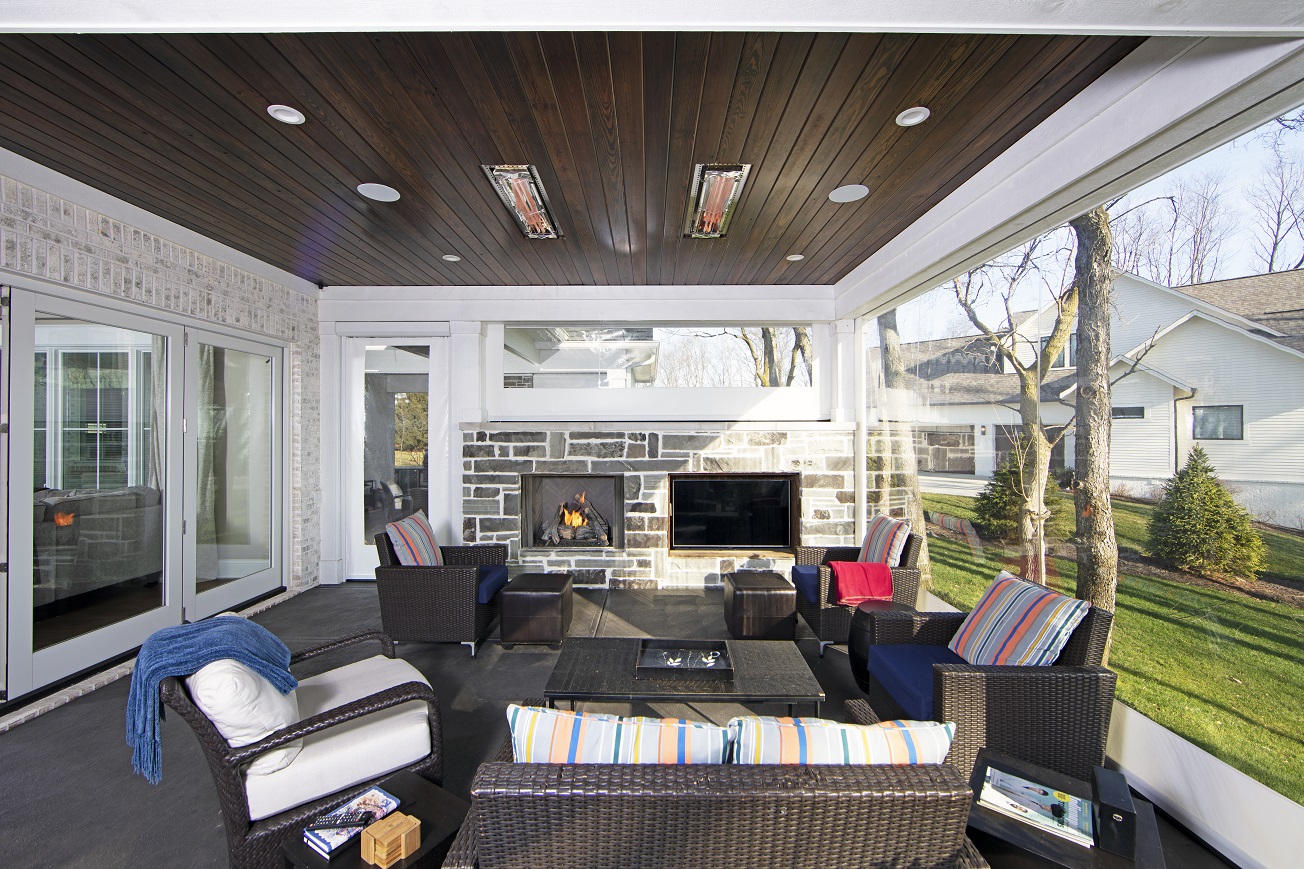 Upgrade your space with our motorized retractable screens
Just because it's getting colder doesn't mean your family needs to be cooped up inside for the fall. In fact, fall weather is the ideal time to spend around a firepit or hanging outside with friends — perhaps drinking hot apple cider or carving pumpkins. A solution to extend your outdoor activity possibilities is to upgrade your patios, windows or doors with Phantom retractable screens!
Unlike traditional screens, our motorized retractable screens can be hidden away with a touch of a button, which allows you to enjoy all of the benefits of screens exactly when you need them. Our motorized screens come with a variety of mesh options for protection from bugs, insects and sun — and we also have a clear vinyl option! Our clear vinyl specifically helps homes with climate control so that customers can extend the use of their patio all season long. This option is similar to a vinyl wall that helps to keep the heat in and the cold out.
Each screen can be tailored to suit your needs, whether you want more fresh air, increased climate control, pest protection or some neighborhood privacy.
As the fall oscillates between warmer and cooler days, you can adjust your screens with automated controls that give you the ultimate climate control for your house.
If you're looking for additional information about our screen solutions, contact our Phantom Screens team today to learn more.