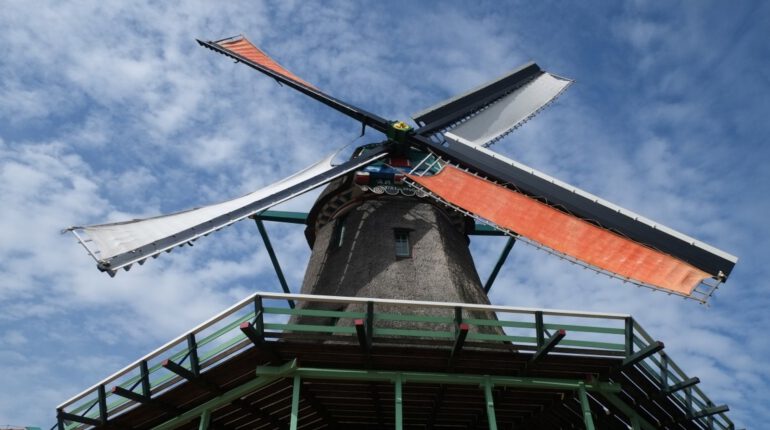 That's pretty much how I've been feeling of late. I've had some pretty amazing experiences even just in the last month alone.
If you follow my blog, you'll know I went to Holland with my youngest daughter Madison to visit our oldest daughter Courtney who is attending university there. OK, I admit it – I 'used' Courtney as the perfect excuse to make this long-waited-for trip happen.

In fact, she was so busy with school and her own life our visits with her were fairly brief. Which makes me happy because it means she is enjoying doing her thing! Trust me though when I say, we didn't sit around bored…
Going Dutch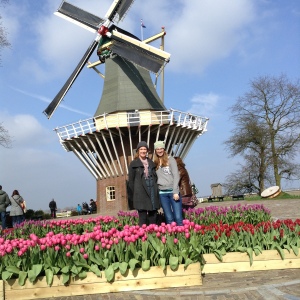 Windmill and tulips of course – I was in Holland!
Courtney's host family graciously opened their home to us for a week, so besides touring Amsterdam – seeing the Anne Frank House, museums, and Keukenhof's 2015 Van Gogh-themed Tulip show – and spending a heart-warming two days with my Mom's best friend from "the old country" and her family, we spent time just living life in Hattem, a small rural village settled over 700 years ago!
So to all my fellow garden, home decor, antiquing, sidewalk cafe-loving friends, you really need put Holland on your bucket lists. It did not disappoint. Pinch me!
The only downer was the constant harsh reminder of the airline's check-in luggage limits.
A day after we got home, Madison got on a bus with 20 other teens and leaders to drive down to our sister church in Mexicali to do Vacation Bible School for them which was my perfect out to hop on a plane back down to Alabama and our Southern Romance project .
Decisions, decisions
If you have followed along at www.experiencephantom.com you will know our house restoration project was in dire need of some final decision-making to complete the kitchen cabinetry and all the rough-in elements for plumbing, electrical and HVAC.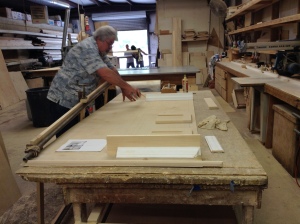 Choosing the kitchen – more decisions!
For those of you who have ever had a home built or done a renovation of any size, you know the zillions of decisions to be made. For some people it's exciting. For some (ahem….read "me"), having to make decisions BEFORE seeing what it will look like is pretty much next to how much I enjoy unclogging a drain choked with hair.
Like for instance, the electrician wanting to know exactly what type of lights (ceiling, chandelier, pendant, etc.) I'll be putting in every room when I hadn't even selected my lighting yet.
And the plumber needing to know exactly the height of the shower head before I knew whether I was going with a rain head or the standard spray fixture… I could go on and on.
Come sit a spell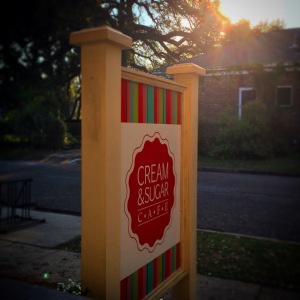 Cream & Sugar – the best little neighborhood cafe ever!
But once the decisions were made, I admit, the relief felt amazing and I felt very validated to walk down the street at the end of each day to my neighbourhood coffee shop, Cream and Sugar, to enjoy a steaming cup of Cafe au Lait sitting on their porch in the sun.
Pure heaven. Pinch me again.
And for my final pinch me?
Look what next week brings… Southern Romance has invited eight home bloggers from all over North America to join us in Mobile, Alabama to celebrate our Southern Romance home and dream.
I just love how one of the bloggers described herself and fellow bloggers: "home crazies".
So now I have the joy of sharing my dream with folks who are as passionate (or as crazy) as me. I get to show them the house, take them antiquing and maybe, just maybe, create a love of the South in them too!
Does it get any better than this? I don't think so.
Pinch me!