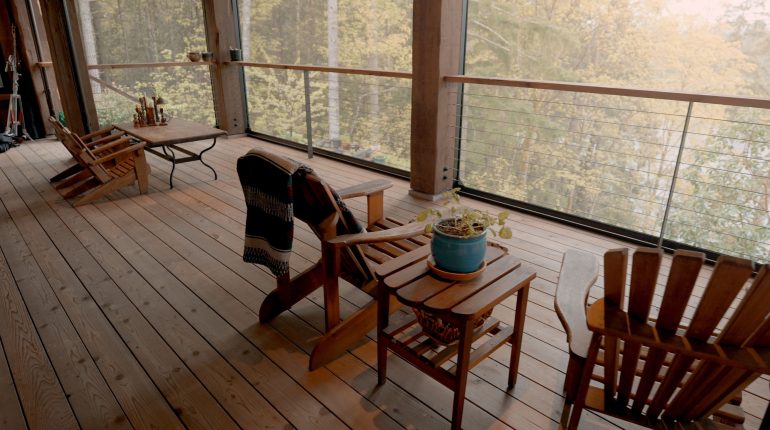 If the leaves have started changing, or you're looking for an escape on a warm night, it's a dream to have an outdoor oasis where you can entertain no matter the weather, no matter the season. The options are limitless, and with customization, you can create a party spot, movies under the stars or a sanctuary for everyday life, and even more.  
Dine like the Italians
In Italian, "al fresco" simply means to dine in the open air. What is it about sitting outdoors that makes a meal that much more enjoyable? Studies show that being one with nature helps boost our mood and is amazing for our wellbeing. But most of all, al fresco dining should be about experiencing a memorable night with family and friends.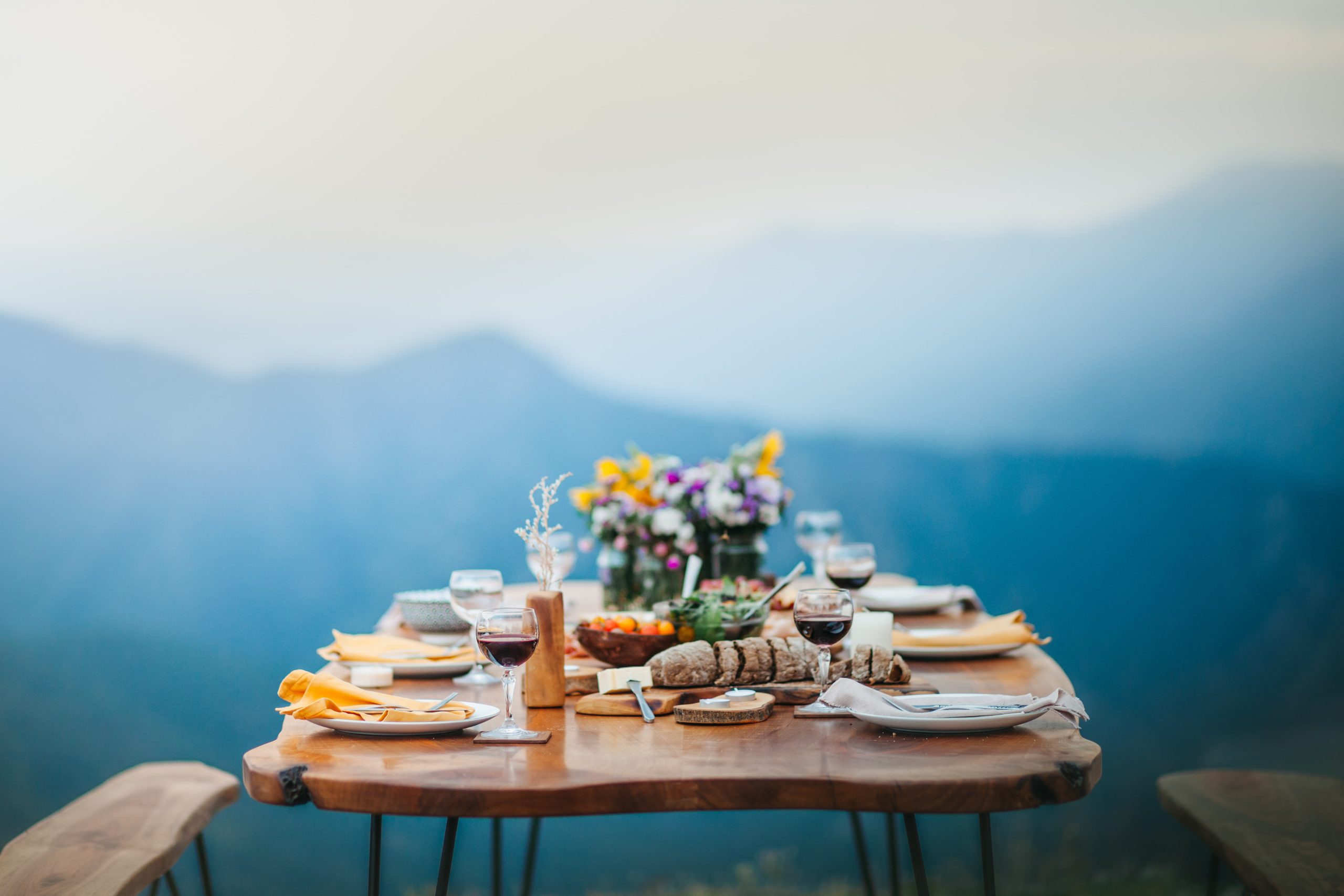 Centerpieces and table settings that match your personality
Dining outdoors doesn't mean you have to be more casual. Love going all out and making a statement? Go for it. Let your personality shine through and get creative. Whether it's a small get-together with your immediate family or an intimate gathering of friends, setting a unique, extravagant or even quirky table can let your personality and dinner atmosphere shine. 
Creating a dining experience that matches your home, your interests, or your personality makes dining experiences much more special.  No need to buy new outdoor dishes to create the perfect al fresco dining experience, use what you have. Head into your kitchen and bring out your favorite plates, vases and other decor outside to create a unique dining area. Add cut flowers and greenery from your own backyard or your local florist to bring elements of nature to the table. This is super easy to do and makes an immediate difference to the table. 
P.S. While sticking with one style of dishware is traditional, it's also fun to incorporate mismatched dishes and glasses. 
Eye-catching lighting
We all know how lighting can set the tone and mood of any soiree. String lights create an ambient mood like nothing else. Draping them across your covered porch or patio ensures you can enjoy your patio well past sunset. Incorporating floor lanterns and candles is one of the easiest sources of decorative lighting. Nothing speaks to romance and intimate settings more than candles. Try different sizes scattered around your patio/deck, or for a safer option, buy LED candles.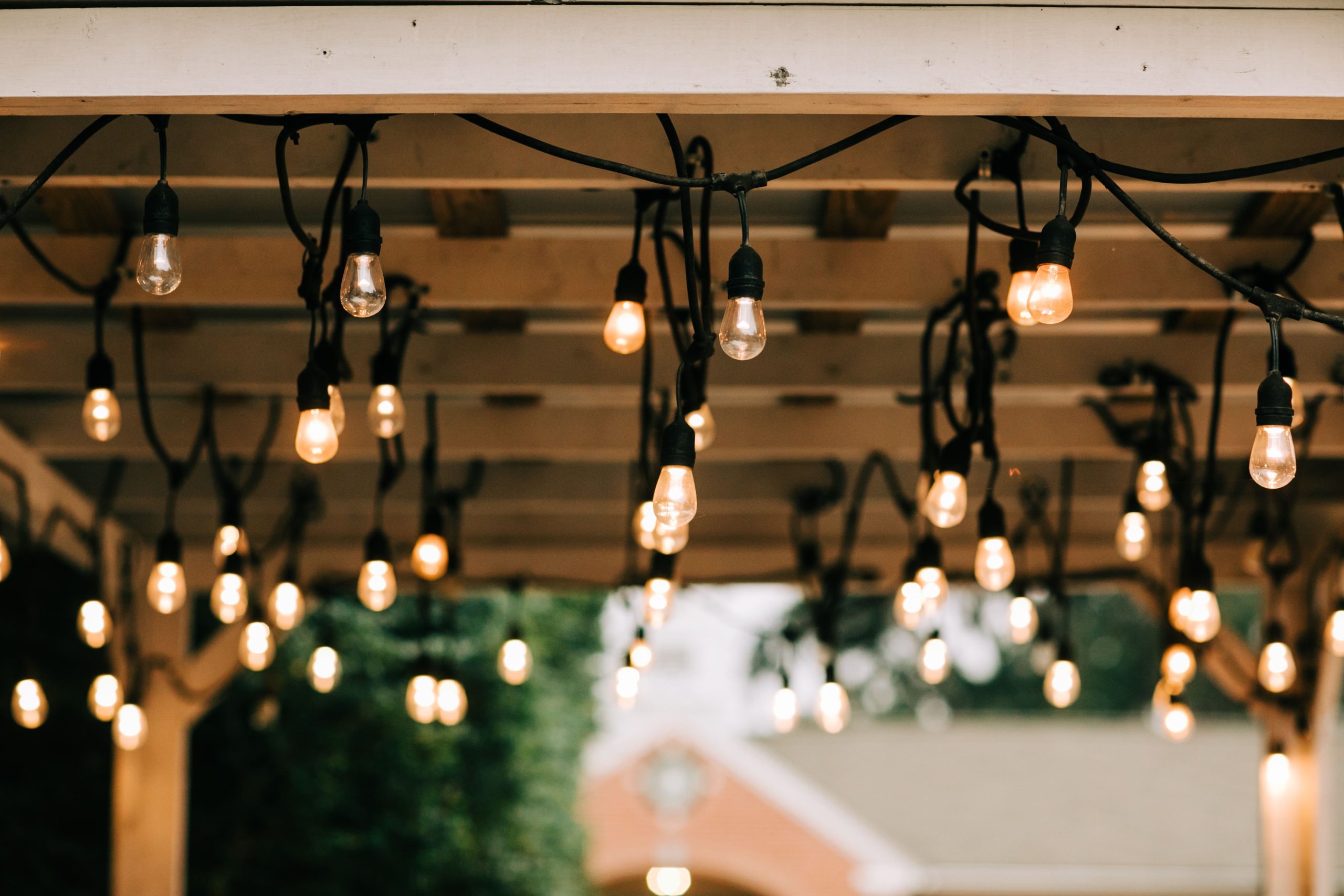 Summer playlist of tunes creates the mood
Whether indoors or outdoors, music can establish the mood for any party. With wireless portable Bluetooth speakers, putting together your best playlist of fun, upbeat music has never been easier. The secret to a crowd-pleasing list is to ensure you have at least three hours of music planned, starting with mellow tunes, there's a ton of soft music playlists available online. Or get the party started with upbeat songs that will get your guest's energy up. To encourage conversation and not bother your neighbors, make sure to keep the music at a respectable volume.  
We have confidence that you'll find the perfect playlist for whatever your occasion is to make sure the party lasts all night, the mood is set for your dinner dates and the vibes are perfect for family dinner.  
An outdoor escape for dinner… without a suitcase, but with a Phantom Screen
With Phantom's retractable screens for doors, windows, and large openings, you celebrate life's milestones and family gatherings surrounded by the sights and sounds of nature. Expand your living space to host more people or to create a fresh, new atmosphere. With an enclosed space, you never have to worry about bugs, the weather, or curious eyes of the neighbors. 
We'd love to see how to create the perfect outdoor space. Share your unique outdoor space with us!