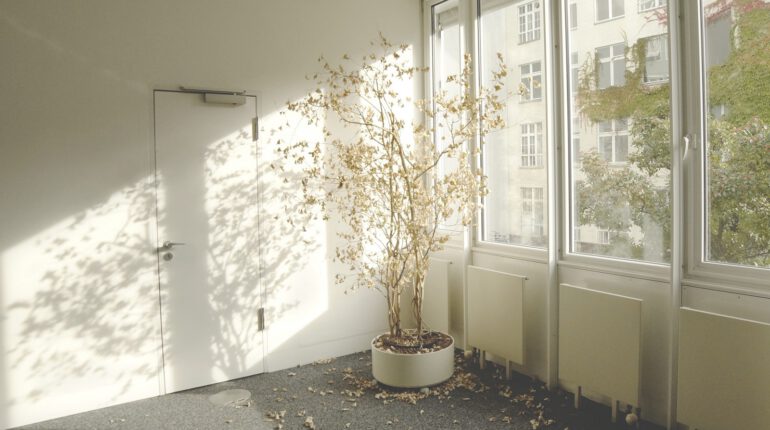 It was Noel Coward who wrote the song Mad Dogs and Englishmen Go Out in the Midday Sun. I don't know about Noel Coward – who was a bit before my time – and I actually don't know many mad dogs, but I do know a couple of English men.
However there was a lot of common sense in that song. Sure we know all about the damage sun can do to our skin – I only have to spend a few hours in my garden to feel the effects if I'm not wearing sunscreen – but the sun can also do quite a bit of damage to our homes too.
Now don't get me wrong. I'm a big fan of sunshine – I love nothing more than feeling the warmth of the sun's rays on my face as I sit back in my Adirondack chair sipping a cool glass of iced tea. Not that I really get a whole lot of time for that kind of thing. But anyways… back to problems with sunshine.
The sun is a pretty powerful planet. I could amaze you with some fantastic scientific facts about its power or the effect it has on life on earth. Or tell you about the Greek myth of Icarus who made wings out of feathers and wax and fell to the ground when his wings melted. But I'm not going to. I am sure you know all these things – and more.
But what I will tell you – and this includes a shameless promotional message about Phantom's retractable screens – is the damage the sun can do to your home. I also promise to give you a way to stop this damage. And did I mention our screens? Of course I did.
The trouble with the sun's power is that it can create all kinds of problems – like fading your furnishings or spoiling precious artwork or photographs.  And it can also bleach your hardwood floors, leaving them pale, washed out and discolored.
That's why I'm very happy to recommend our retractable screens as a way to protect your home – and yourself – from the harsh glare of the sun. For example, you can open your doors and windows to enjoy the fresh air as well as stopping the damaging UV rays with our retractable screens. The bit of our screens that stops the UV rays is the mesh – and we have a whole range of different types which can eliminate up to 100% of UV rays. Of course, you always need to balance seeing through the mesh with the protection it offers, but we have some very good solutions!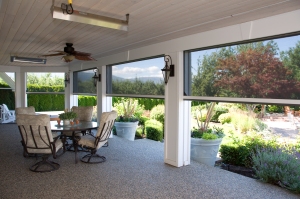 Bringing the outside, inside
And for large openings – like patios and lanais – you can use our Executive motorized retractable screens which deliver the same protection at the touch of a button. We are currently working on a project in Las Vegas which has around 20 motorized screens to protect the home and the homeowners from the searing desert sun. The screens allow them to enjoy both indoor and outdoor areas of their home, their spectacular view and not have to suffer with intense heat. I'll tell you more about this project in the coming months – because it's an amazing home!
And one of the other benefits of using retractable screens to shade your home is that you can keep in cool. Cutting down the amount of sunlight entering your home will reduce the inside temperature – meaning you can reduce your air conditioning bills, and provide somewhere shady for you and your pets (mad dogs excluded).
And one final benefit? Having a cooler home means you can wander around in bare feet without scorching them – and to me having bare feet all day is one of the things I love most about the summer!
Have you any tips for keeping cool? How do you protect your home from the sun? I'd love to know your thoughts!