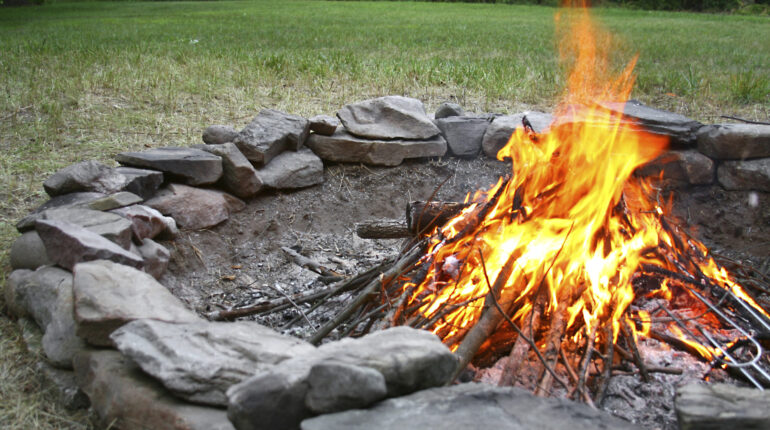 There's nothing like lighting a fire in your backyard during cool summer evenings. The warm glow of flames is reminiscent of camp fires, drawing family and friends closely together. Consider adding a fire pit or fireplace to your outdoor space so that you can extend your evening outdoors.
Styles and materials… it's your choice!
There are a myriad of styles, types and materials for outdoor fire features. They range from wood and iron to stone or decorative tile. The key to deciding which one is right for your home depends on your personal style. Is your home modern and minimalist? Then choosing a traditional stone fireplace would probably not be the right one for you. However, if you're in a mountain home with lots of wood and natural stone structures then it would be the perfect fit. Remember that with a fire pit, you don't always save in the long run by buying a cheaper, lightweight metal. Dan Fritschen, author of Remodel or Move, suggests "If you are hoping to have the pit for years to come, it is worth investing a little more money into it and choosing a heavier stone model."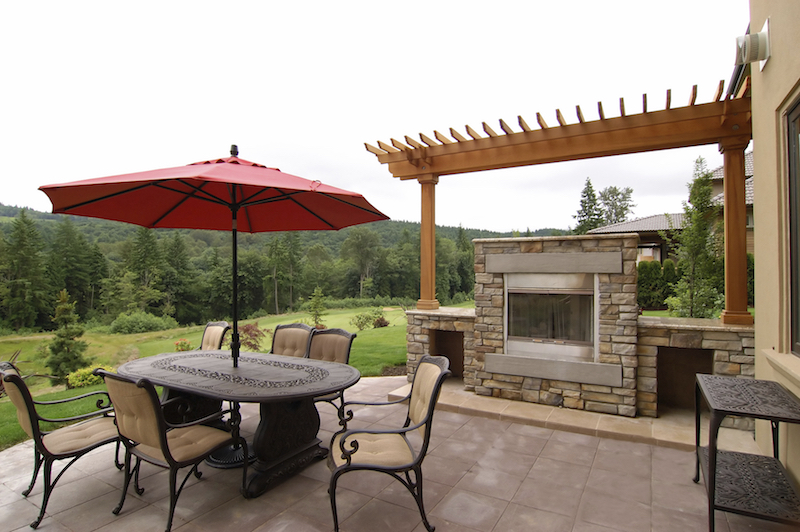 Safety first
That old age warning against playing with fire rings true in your backyard. Adding a fire pit or fire place can be a wonderful accent to your home, but always remember that they can be dangerous, too. If you live in a dry environment, it will be worth investing in a spark screen. Also, installing the fire pit on non-flammable surfaces like paving stones, concrete or on the dirt is important for preventing unfriendly fires. It's also a good idea to leave a 10-foot radius around your fire pit to avoid setting light to your shed, deck or even your home. And remember that trees have branches that overhang, so watch out for those too! Finally, don't forget to check local bylaws for season fire bans, especially during summer.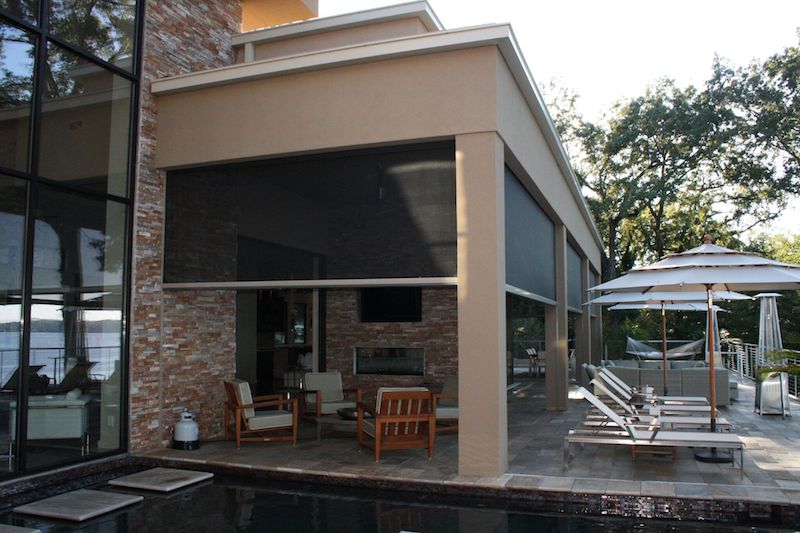 Practical or decorative?
One last thing to think about is whether you want your fireplace or fire pit to provide heat or a simple, warming ambience. If you're just looking for a calming flame, then a portable propane fire pit- or one that's integrated into a table- would be an ideal choice. However, if you're looking for something that provides a good amount of heat, then a wood-burning pit will suit your style much better. Just remember they're a bit harder to light and can get a little messy, too!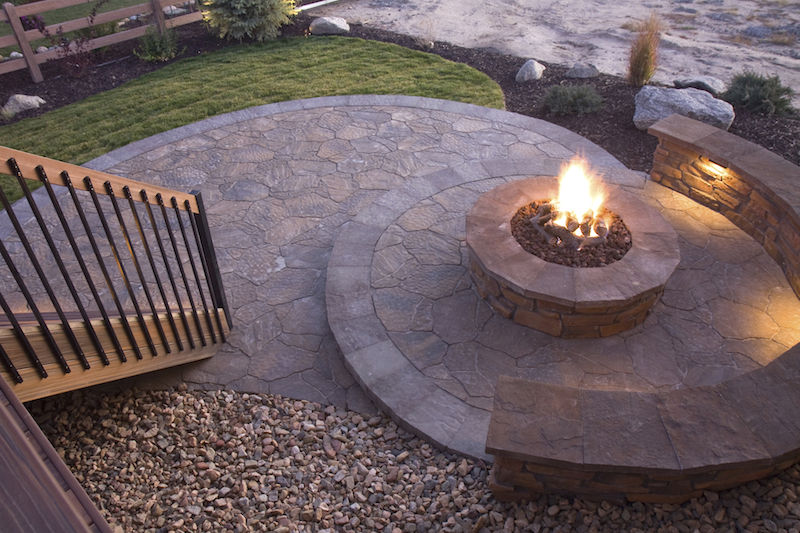 A sound investment
The best reason to invest in a backyard fire feature is the ability to lengthen the time you, your family and friends can spend outdoors. However, there's also a solid financial reason to do so: it can add value to your home. As Emmy Award-winning HGTV Design Star finalist Cathy Hobbs says, "Outdoor kitchens and fireplaces have long been desired luxury items, and a fire pit is an immensely desirable alternative to a traditional outdoor fireplace."