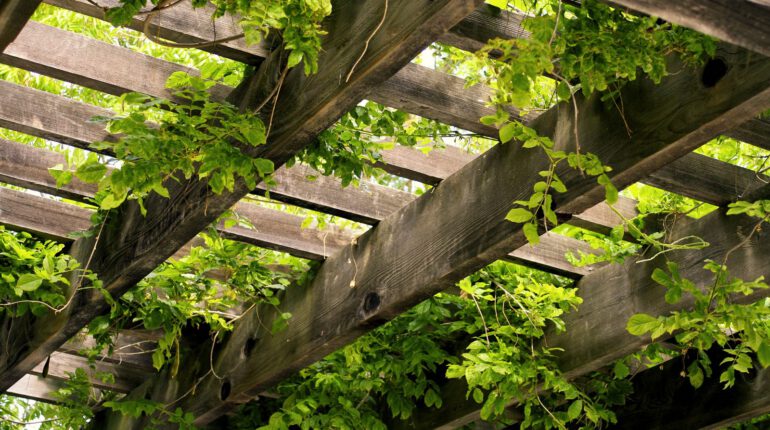 Escape the summer heat by adding shade to your property. If you're planning a season full of backyard barbecues, yard projects and relaxing by the pool, don't let the sun leave you overheated and burned. Phantom Screens provides stylish, durable and flexible home solutions for your indoor and outdoor living spaces. Phantom's motorized retractable screens can provide ventilation, shade, and comfort all while keeping pesky bugs away at the touch of a button! The following are some creative tips to effectively shade and beautify your living space:
1. Canopy
A canopy is a stylish option for your outdoor space that can provide shade to a selected area of your property. They can be used in all types of weather and provide a great place for serving food or socializing. Some canopies can even "pop-up" and provide easy-to-use setups. However, remember to secure your new canopy with stakes so that gusty winds won't uplift the structure and blow it away!
2. Retractable awnings and screens
By adding a retractable awning to your space, the shade is there when you want it and gone when you don't. Retractable awnings can also prevent the sun's peeping glare when you're indoors. Like retractable awnings, Phantom's door screens are also retractable, providing shade when necessary. Retractable, disappearing screen doors operate on a similar principal to spring-loaded pull-down blinds, except that they pull across. Screens also have flexible mesh that rolls up and can be custom fit for almost any opening. When the screen is not in use, it retracts into its protective housing and blends into your home decor.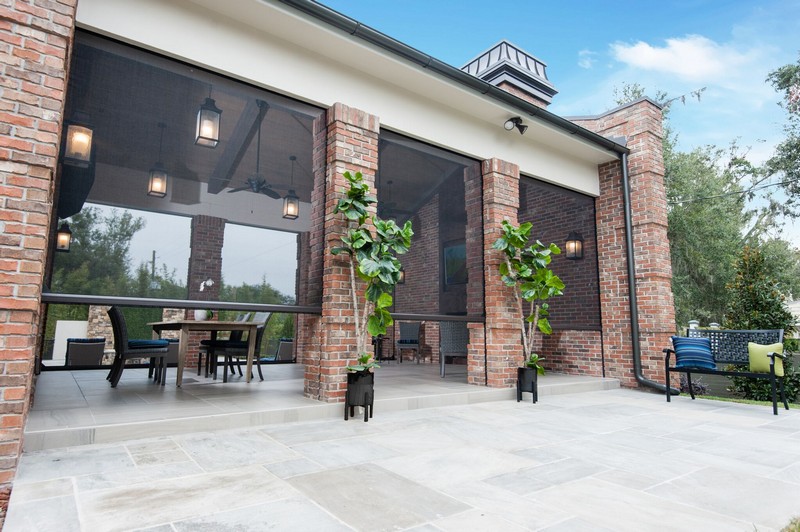 3. Cabanas
Cabanas are a great option if you have a pool at your home. They provide comfortable shade after a sunny day and can be decorated to fit the needs of your property. A sofa or chair under a cabana can be decorated with weatherproof pillows and covers. The cabana itself can also be made of fabric or wood, depending on the design esthetic of your home.
4. Umbrellas
If your patio is small and requires only minimal shade, a table with an umbrella attachment could be the perfect solution for you. These umbrellas can either be purchased as a standalone shade option or attached to a patio table. We suggest that you invest in a higher-quality umbrella so it's not destroyed in harsh weather or overexposed to the sun.
5. Vines and trees
Adding natural shade to your space may be in your best interest. Decorative vines and planted trees provide beautiful colors to your property as well as an escape from the sun. You can choose climbers that aren't going to get out of control and ruin the design of your space. For example, some great options include forsythias, wisteria and roses. For trees that will give you the desired shade you want, go for the zelkova or hackberry tree, which give oval-shaped shade for comfortable patio living.
6. Pergola
A pergola can provide a beautifully shaded walkway or eating area outdoors. Even further, climbers can be added to pergolas for added beauty or a natural look. As a type of gazebo, it may also be an extension of a building, serve as protection for an open terrace or link between pavilions. Pergolas are a great addition to your yard as you can put it to use however you see best fit!